Take A Look At The Latest Fashion Tricks To Make Oversized Men Look Stylish And Cool
If you are of the opinion that if you happen to belong to the ranks of oversized men, that it immediately stereotypes you as a fashion criminal. Furthermore that it automatically denies you any sort of right to any decent fashion and styling that might be available whenever you try to keep up with current fashion trends. If that is the case i regret to inform you that you would be terribly wrong.
While most of the old school thinking among oversized men is leans toward "Whenever i find a piece of clothing i like, i buy multiples to last a few seasons", it doesn't always have to be this way as there are lots of cool fashion tricks for the larger man to follow that will help create an appearance that looks stylish and cool.
It should be noted that dressing well is all about presenting your body in the best and most flattering way possible, without trying to distort or alter the body itself. Anything else is just plain costuming. We believe every man has the right to access and enjoy excellent styling his huge body size notwithstanding.
But how can you be big in body size and still be big on fashion? To demonstrate the people at ThesisPanda.com have put together their best advice and latest fashion tricks below for the oversized men of the world.
Fashion Tricks For Oversized Men: Know Your Size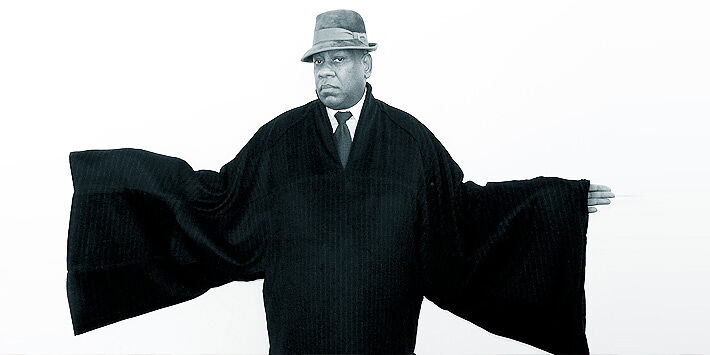 Image source / Slate.com
The first fashion trick all oversized men have to pay special attention to is knowing and appreciating the fact that you were created big. This way, you will approach your fashion with the "big awareness" in your mind. Therefore, it is necessary to wear clothes that fit you well.
If you try wearing smaller clothes to hide your extra large size, you will only do the opposite since everyone will see your big curves you are trying to hide. Inversely, trying to wear bigger clothes to hide your big body will also betray you since big clothes make oversized men look just that—big.
So, create the balance and stick to your size at every stage of your way.
Fashion Tricks 1: You Can Use Trouser Braces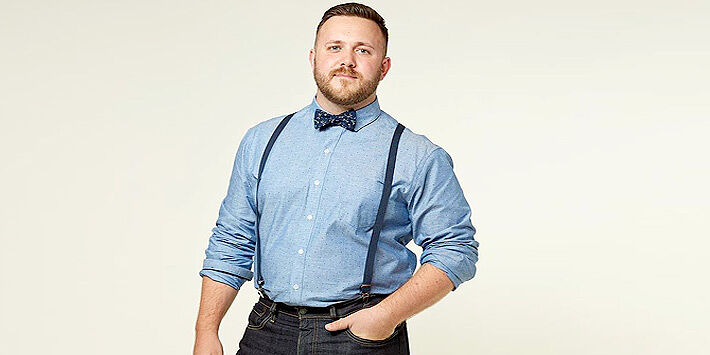 Image source / Pinterest.com
The famous American politician Roger Stone was once quoted as saying, "The straps that suspend a man's trousers from his shoulders - known in the U.S. as 'suspenders' and in Britain as 'braces' - are always correct with a summer suit made of seersucker, linen, or silk."
If you are blessed with a big body figure, you ought to embrace trouser braces (or suspenders) instead of belts when you are tucking in your shirt. These accessories are better for styling when you are working in an official environment that requires you to wear official shirts and tuck them in. They look great on oversized men and add a distinct touch of style.
Fashion Tricks 2: Hats are Cool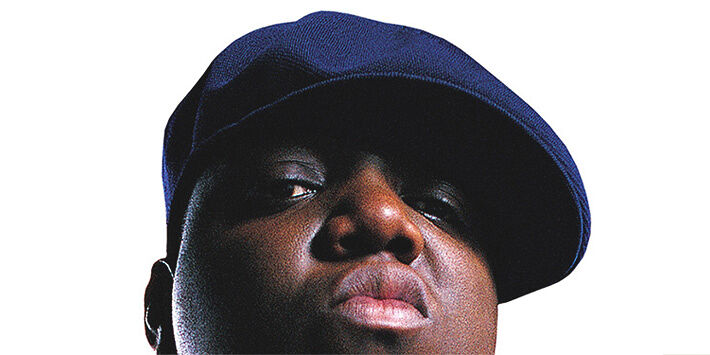 Image source / Uproxx.com
When it comes to relationships with the perfect fashion and style accessory for your head, finding the perfect match could be as simple as swiping right. But as far as hats are concerned, finding The One can prove annoyingly elusive.
However, for oversize men hats make very cool accessories to ensure you look more fashionable and stylish (as long as you have found the right one). The other good side of hats is that they great for use with any outfit.
Fashion Tricks 3: Avoid Horizontal Stripes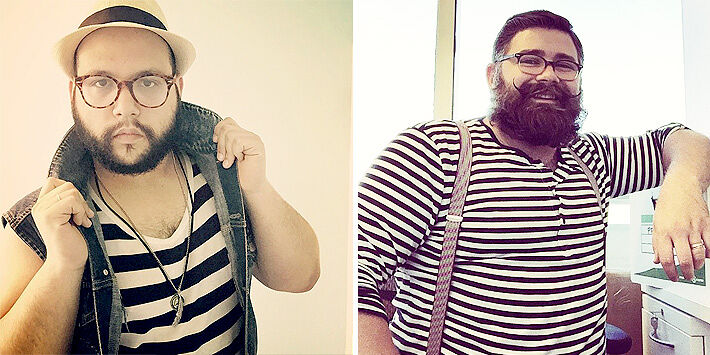 Image source / Pinterest.com
It's a well known fact in fashion that vertical stripes make you look taller, which can be great if you're vertically challenged, and even more so if you are one of the many oversized men who just happen to be a bit too round around your middle. Vertical stripes will help to disguise that feature.
On the other hand wearing horizontal stripes also comes with the unfortunate side effect of making oversized men look even more overweight. It's an optical illusion of sorts, but perception is what sticks. So anyone with a few extra pounds should be extra wary of horizontal stripes.
So if you are big bodied, you should avoid at all costs any horizontally striped shirts and tops. Instead, you need to go for tops with vertical stripes so that they don't show your round huge figure because they make you look slimmer than you are. Additionally, you should keep off all bold patterns and contrasting colors.
Fashion Tricks 4: Wear V-neck Tops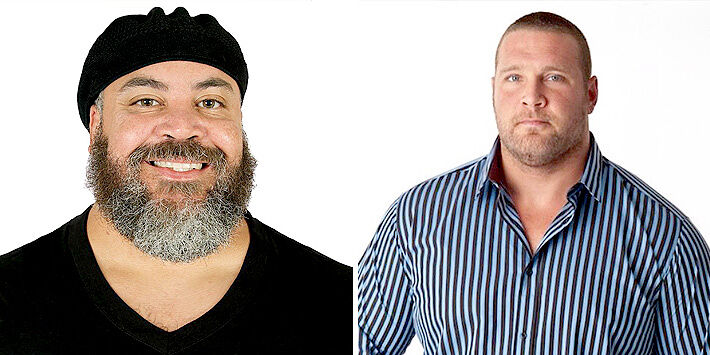 Image source / Pinterest.com
If you want to don in t-shirts, then you have to avoid wearing round-necked tops. If you wear V-shaped tops, they make your neck look longer and balance your collar proportion with that of your face.
For oversized men V-necks are a great way to create the illusion of a slimmer neckline, particularly if you have a double chin, as they place emphasis on your chest area instead of on your neck. When it comes to dress shirts, choose ones with very pointed collars to focus others' attention on your face.
Fashion Tricks 5: Don't Tuck Your Shirt In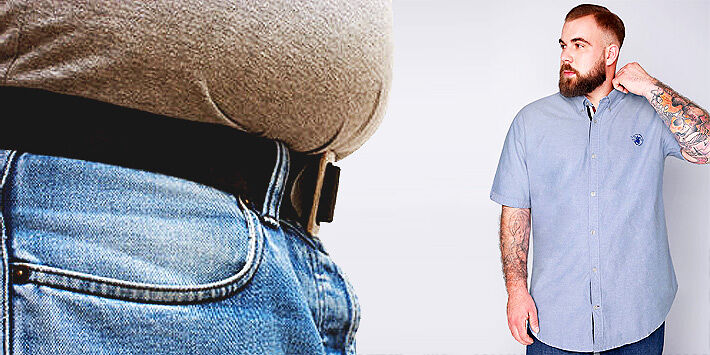 Image source / Pinterest.com
If you are not dressing for an official function, it is good for you to wear bull shirts that don't require tucking in. The reason is when you do not tuck in your shirt, you shift attention from your big tummy and appear smaller than you are since it does not follow its curves the way a tucked shirt would have done.
However, unless untucked shirts are worn properly, they add volume to your body shape and can distort the proportions of your torso and legs on oversized men. If you are wearing a shirt untucked for a casual look, the hem of the shirt should have short tails, which are round and only extend an inch or two below where the shirt hem ends on your side, or it should have square tails like casual Guayabera and Aloha shirts, which are cut straight across the front and rear.
So if you are one of the many big-bodied, oversized man on this planet and you think you are a fashion outcast or reject, think again. Because if you are, then you do not need to worry since you can style yourself fashionably. By following the fashion tricks and tips above , we have shown how you can rejoin the ranks of other big and fashionably dressed men around the world.