Models Become Avatars In Björn Borg's Video Game-Inspired Fashion Show
Video games and fashion unite on the runway of Stockholm Fashion Week for label Björn Borg' SS15 show. In the middle of Sweden's capital lies Skeppsholmen Island and beneath this is the Skeppsholmen Caverns which hosted the event.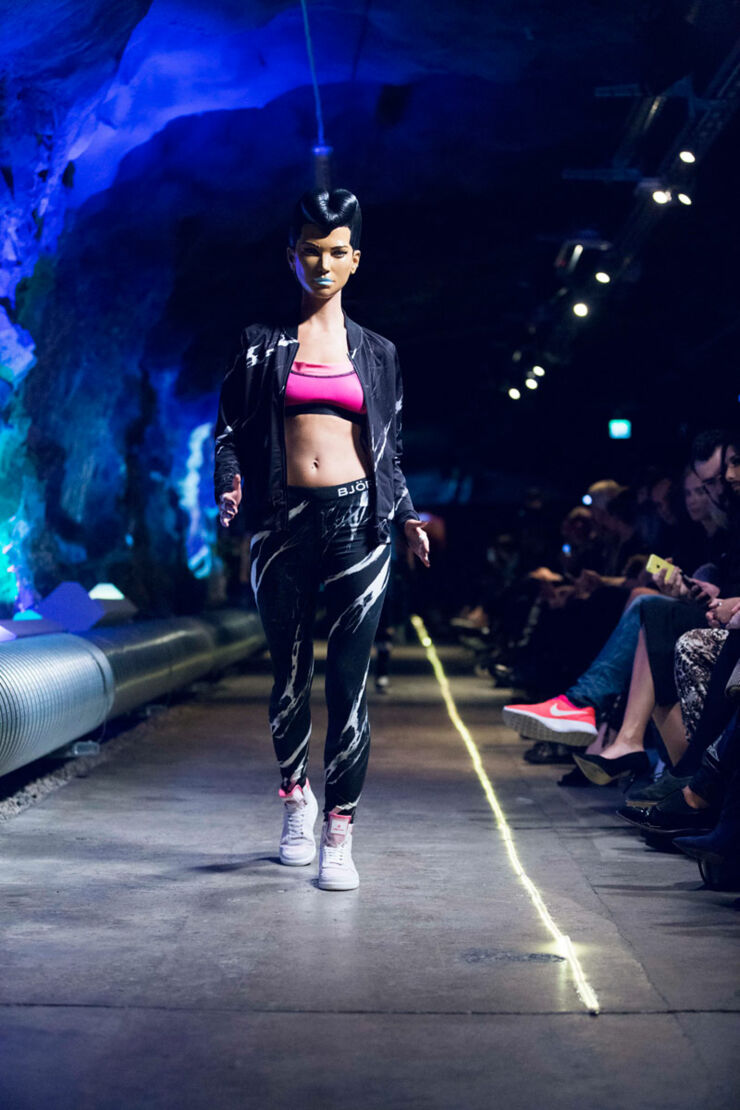 Models wore slightly unnerving masks which turned them into avatars from a forthcoming video game by the fashion house——which is owned by former world champion tennis player Björn Borg—called First Person Lover.
The game's name plays on one of gaming's most popular genres, the first person shooter. But this game, refreshingly, will center on lovers and fashion rather than gung-ho gameplay.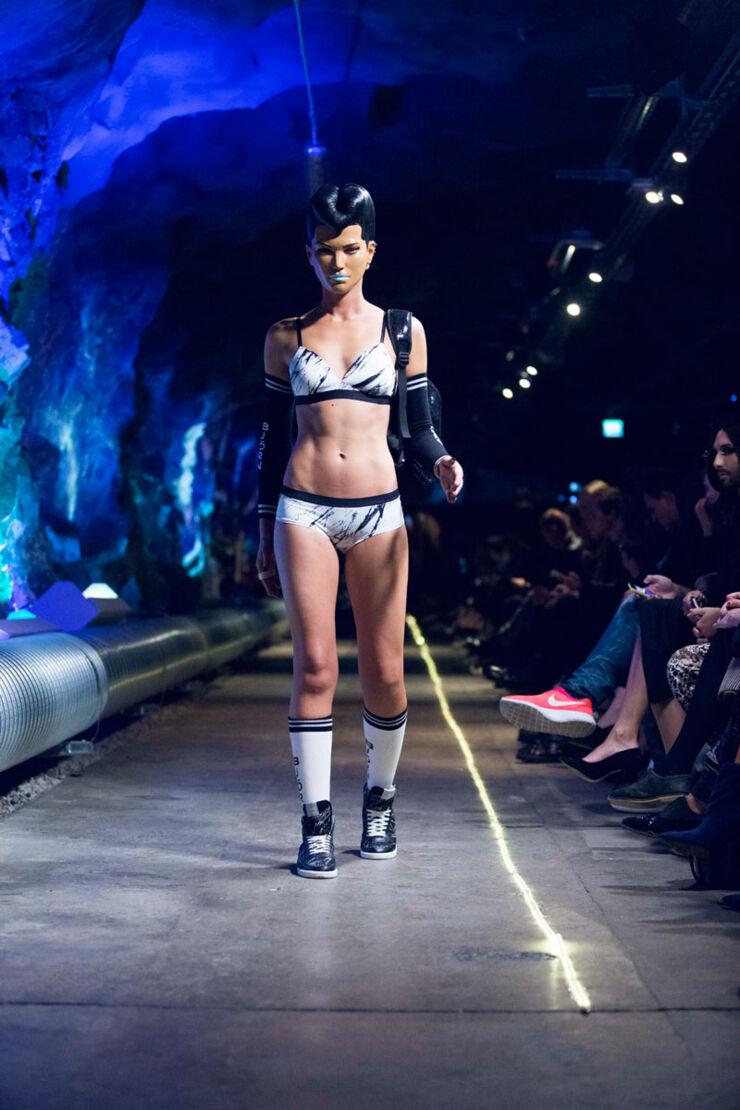 In the digital era gaming has long served as an inspiration for fashion, with clothes featuring in certain games or fashion films dressing virtual avatars rather than real models. So it's only natural that a brand makes it's own game. Björn Borg Head of Design James Lee notes the following with regards to gaming and fashion:
Gaming and digital animation has a great impact on fashion today and we wanted to pick up on this in the collection and show. Bea Åkerlund has caught the idea of our game, to create some more love in the world, in a fantastic way. We are really exited to show a teaser of the collection and the game to the fashion world.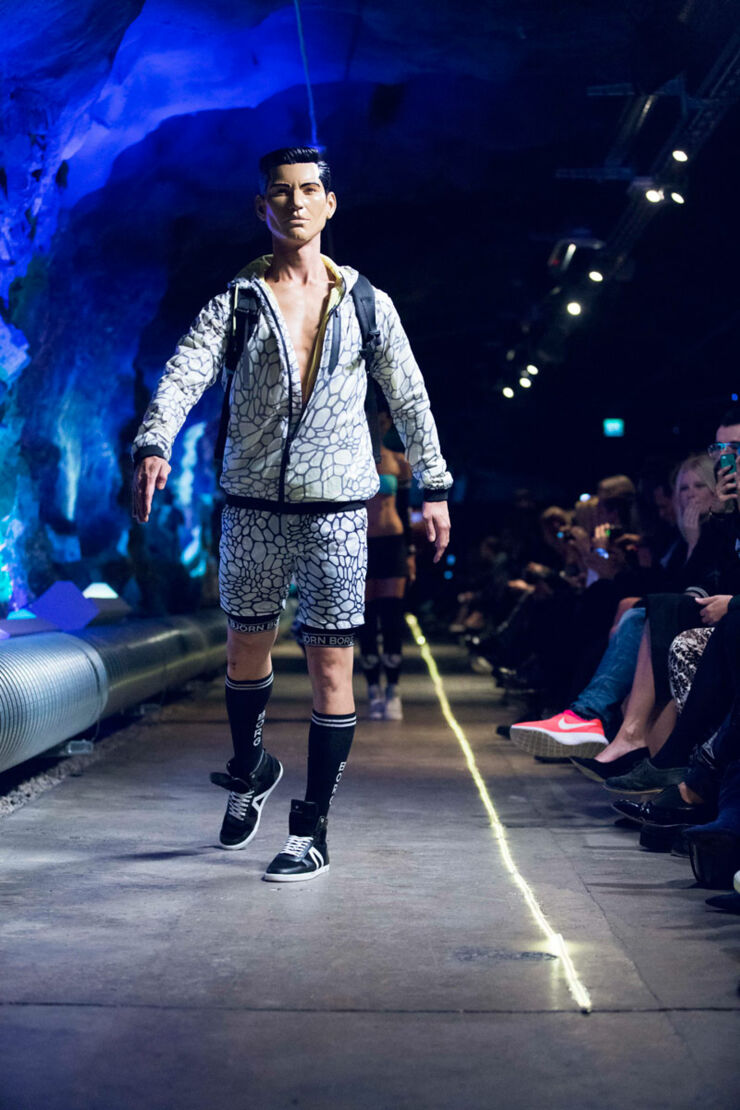 The models wore clothes from the brand's SS15 underwear and sportswear collection and robot-walked down the catwalk with their masks gleaming, giving the audience an indication of the video game to come.
Creative Show Director Bea Åkerlund says he wanted to bring the experience of the game onto the stage. "My intention with the show was to merge the full emotions of falling in love with how it would feel if you would climb into the computer game just for a second." he says.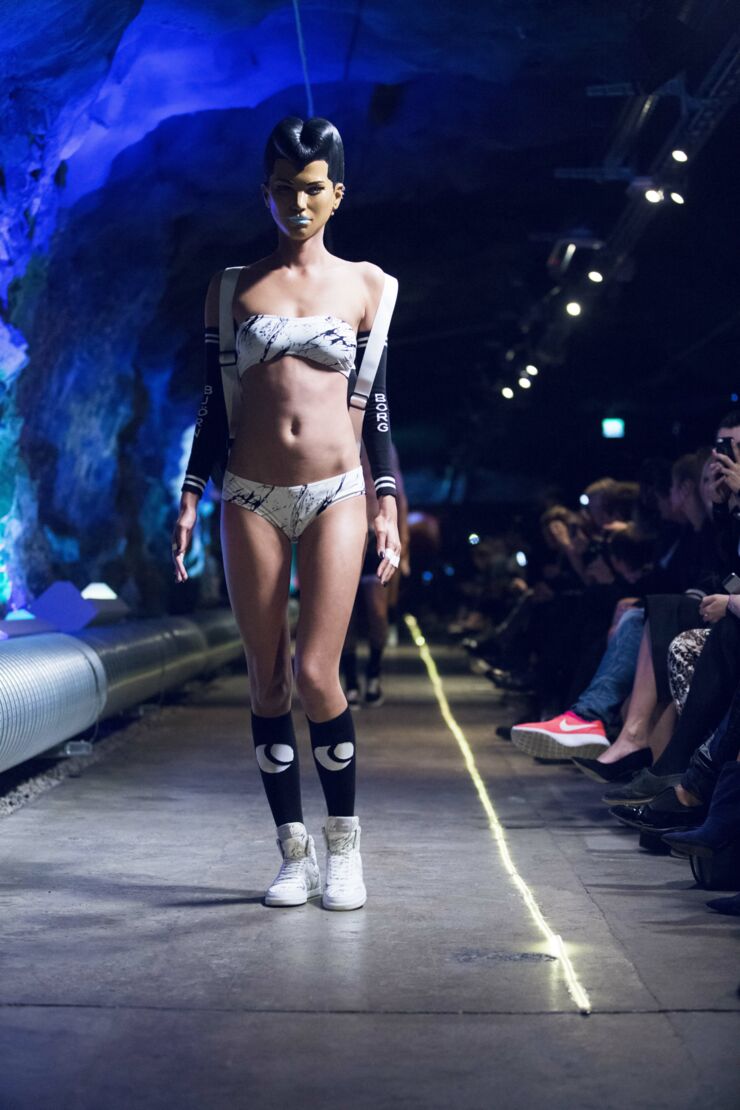 The First Person Lover video game will be released in January 2015 to coincide with the Björn Borg SS 2015 collection. And we can't wait to see what it has to offer. You can watch the full runway show, below.