This Huge Huntsman Spider Could Be The Biggest Ever Discovered In Australia
If you're in any way fearful of spiders, or even if you're not for that matter, then prepare yourself for the shock of seeing a spider that's so big it could be the star of its own horror movie. To get you in the mood, just look at the video above of this poor dad trying to catch a much smaller Huntsman spider and failing miserably.
But it has nothing on the huge Huntsman spider below with a very apt name for a monster. It's name is Charlotte.
Charlotte was rescued by Australian animal shelter Barnyard Betty's Rescue last year and now hangs out on their farm, chilling and scaring the crap out of the internet with a photo of it crawling across a broom. The photo was actually taken last year but has been doing the rounds and terrifying people all over again.
While no actual measurement of her has been taken, it's thought she might well be the biggest ever found in Australia. The type of huntsman species Charlotte is can grow to over a 15cm leg span. These aren't the biggest huntsman in the world though, they can be found in South-east Asia and have a leg span of 30cm. Although she looks horrifying Charlotte is actually pretty chill, and harmless.
"She was a beautiful, calm spider, not aggressive in any way and like most spiders she just wanted to go about her business eating bugs and living in peace." says the rescue center's owner. "She didn't or doesn't need to be killed! Poor spiders are so misunderstood!"
And if you were wondering whether the photo was real, the owner continues, "She is very real and very large and not photo shopped!! I released her here on the farm after rescuing her so I can't get anymore photos or video her I'm sorry."
I think everyone has probably seen enough, to be honest. If you would like to donate to the farm which helps all kinds of different animals, you can do so here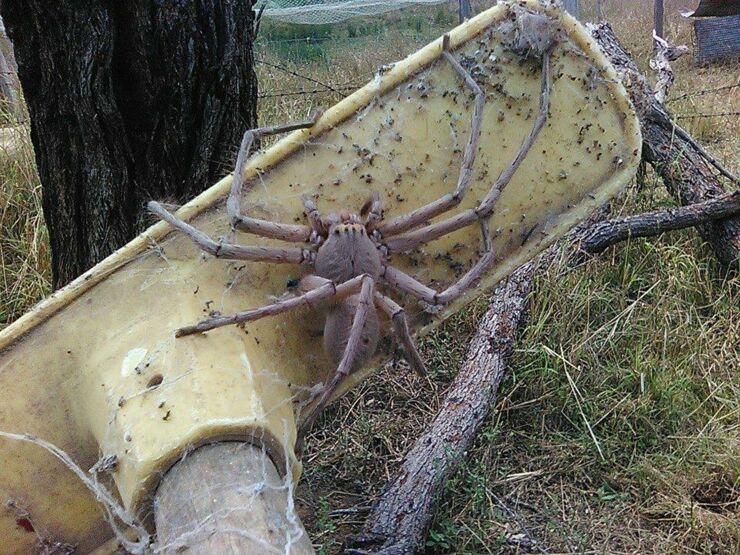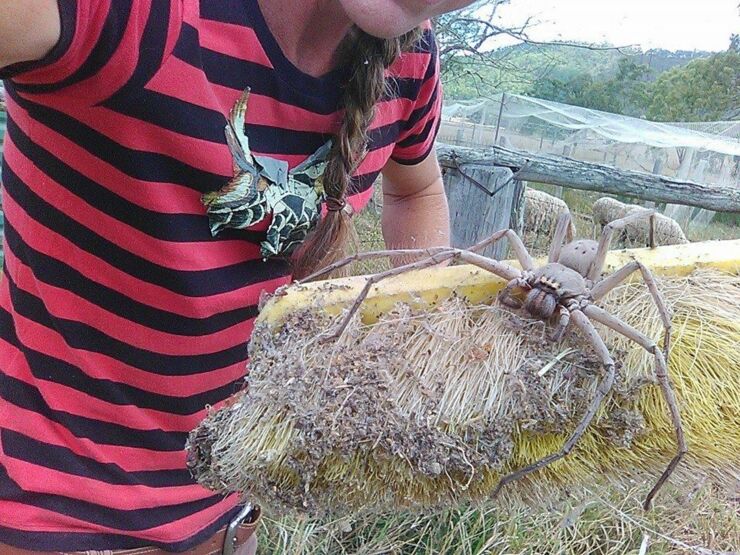 .