Muay Thai Champion Germaine Yeap Disguised As Nerdy Girl Kicks Martial Art Trainers' Butts
Disguised in glasses, looking like a total nerd and acting like she couldn't hurt a fly, Muay Thai fighter champion Germaine Yeap enters her local gym, the Damansara Perdana Muayfit gym in Malaysia, specializing in all forms of martial arts, looking for some Muay Thai self defense and fighting lessons. it's a classic set-up.
The concealed video camera sees her among the other male gym-goers working out and looking rather pathetic (actually very pathetic) on the punchbags and doing a great job of re-enforcing the phrase, "fights like a girl.'
Then coyly shuffling over to one of the gym's martial arts trainers she asks him if they can show her how to spar. "I just don't want to hurt you." he says. He wouldn't be saying that if he'd seen the training montage at the beginning of this video. And the fact that Germaine Yeap Liew Li is a professional Muay Thai fighter.
And so Yeap tricks the trainers to get into the ring with her. She then teases them with one round pretending she doesn't have a clue what's she's doing. It's a wonderful masterclass of acting like a complete wimp.
The Moment Germaine Yeap Kicked Ass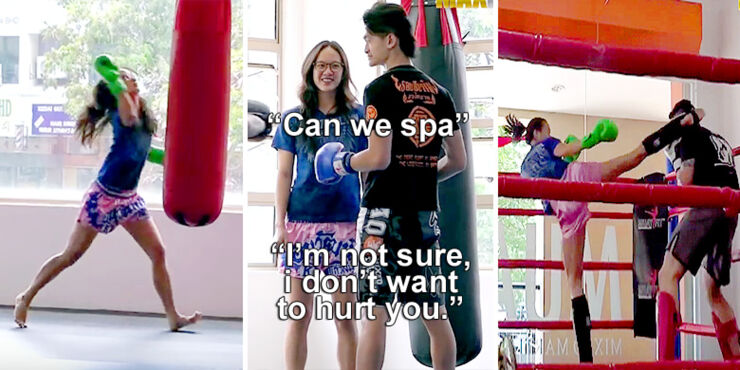 Then, bing-bing, round two she comes out fighting, putting them to the floor and beating them into a corner.
Their egos were no doubt sufficiently bruised.
The stunt was setup by bosses at the gym, who wanted to prank the two new trainers who had just started, so teamed up with prank YouTube channel MaxMan.tv to do just that.
So just remember guys, looks can be very deceptive indeed, and seemingly nerdy girls in glasses might turn out to be badass Muay Thai champs called Germaine Yeap who can easily humiliate your male pride.
That's today's lesson.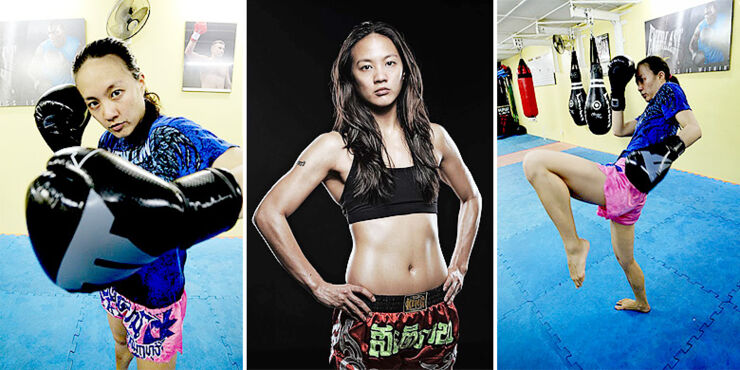 How Muay Thai Champion Germaine Yeap really looks.