23 Regretful One Night Stand Quotes Described In Just Six Words Of Less
One night stand quotes are an epitaph of what looked initially like a promising romance. Most people suffer a regretful one night stand at one point in their lives, some are hilarious, some are frightening and some are downright embarrassing, but sometimes its cathartic to talk about it. Not too much though, because not only do you not want to reveal too much. But you also don't want to relive it too much either.
So what better way to have some catharsis on your one night stand experience than to anonymously sum up that regretful night of not-quite-passion sexual encounter in six words or less. That's exactly what the people in these one night stand quotes have done, giving only their first name. And also giving insight into just how awry their one night stand went. And pretty much all of their experiences transcend from the sexual to the surreal.
Due to the brevity of the description, the insight is obviously tantalizingly small. And as much as it reveals it also leaves a lot of things unanswered. You'll read some of these one night stand quotes wanting to know just how these situations arose. Of course some of these quotes are obvious, with their references to absent partners.
Would You Share One Night Stand Experiences?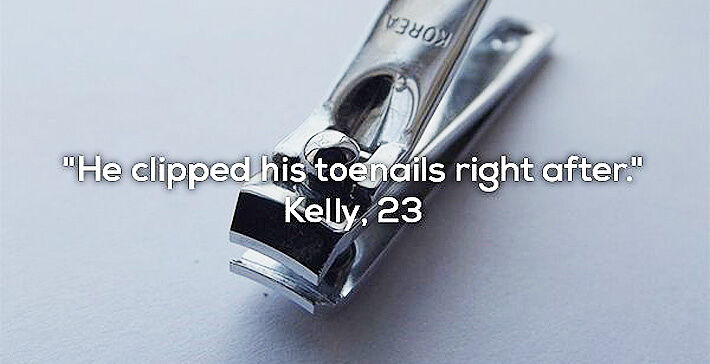 But others are more cryptic. Still, all of them are funny in their own way. And might make you feel better about your own experiences of having a one night stand. Experiences that you may not want to reveal to anyone.
The one night stand quotes below first appeared in a VICE article where they put out the question and asked people to sum up their most regretful one night stands in six words or less.
"In a perfect world, a one-night stand is a wild, fun evening with a sorta hot semi-stranger." notes the piece. "There's no shortage of ways a one-night tryst can go sideways, though. We asked friends and co-workers to recall their most regrettable one-night stands in six words."
Check out some of the best one night stand quotes below and head to the article for more.
23 Of The Best One Night Stand Quotes