Ron Berry's 1965 Cartoon Custom VW Bus Is One Of The Coolest Creations You'll Ever See
If you saw this cartoon custom VW bus created by Ron Berry, known as the Surf Seeker, driving down the street, you might rub your eyes and do a double take. Because the customized Kombi looks like it's driven straight out of a tripped-out cartoon, it's no surpise this custom VW bus always draws a large crowd the car show circuit.
With heavily curved features and bendy, trippy body lines this 1965 custom VW bus defies your expectations of what a car, even a VW bus which have always been associated with hippies and surfing, should look like.
Ron Berry now lives in Utah but, according to Street Machine, spent a lot of his youth in South California before moving way because it got too crowded. Berry says of Utah "It's pretty much a retirement community where we are, but it's amazing how many Californians have moved to this area, and nine times out of 10 they're a car enthusiast." So he's definitely been inspired by the surfer vibe and style from the SoCal area.
But he's taken it to new levels and added his own spin. According to Street Machine the custom VW Bus took 17 months to design and build with Berry customizing a 1965 Kombi. Berry changed the suspension on the custom VW Bus, dropped in a new 209hp engine, 24-inch chrome wheels, redone the interior, and gave it a sculptural aesthetic. Over emphasizing these features of the original VW Kombi has completely changed the design of the original vehicle to create a seriously cool cartoonish-looking custom VW bus Berry calls 'Surf Seeker'.
Ron Berry's Talks About His 1965 Custom VW Bus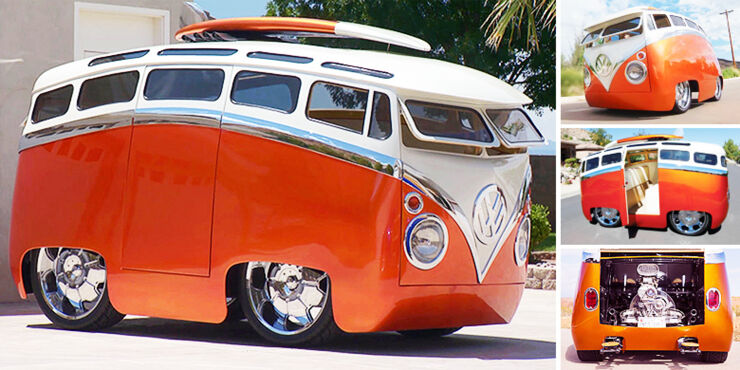 "I just put my twist on it as far as the details go; it's completely artwork, there's no other way to explain it," Berry tells Street Machine. "I like to emphasise the features on the car that people recognise. A lot of people don't realise what they recognise, they just know what they see. They don't realise that the drip rail is a big feature and the belt-line that comes down to a vee in the front – all those little things tell you it's a Bus. I'll emphasise those details and that is what animates it and puts a lot of style into it – and people really enjoy it."
Berry's custom creations don't stop at the VW bus either. He's also customized a 1956 Ford F-100 covering it in bright yellow paint and adding a 528ci Crate motor. Another creation is called Shorebreak, a custom woody car made from fiberglass and wood with a V8 engine and shimmering blue body paint.
Although different cars they all have one thing in common: they're all styled and influenced by that SoCal surfer culture from Berry's youth. Check out some pics, and a video, of Ron Berry's '56 F-100, below.
Ron Berry's Custom'56 Ford F-100 Pickup
Ron Berry's Custom Woodie Wagon 'Shorebreak'
Photos of Ron Berry's 'Surf Seeker' & Shorebreak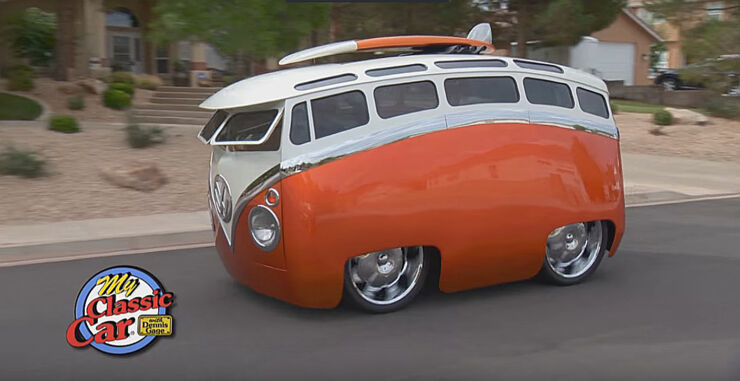 Ron Berry's Custom VW Bus 'Surf Seeker', Image: YouTube / MyClassicCarTV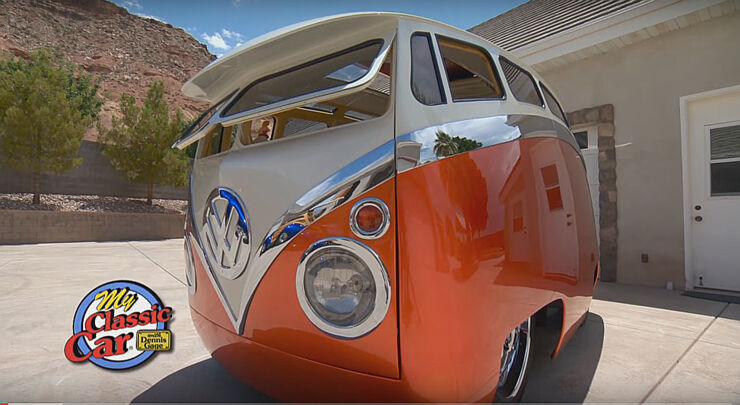 Ron Berry's Custom VW Bus 'Surf Seeker', Image: YouTube / MyClassicCarTV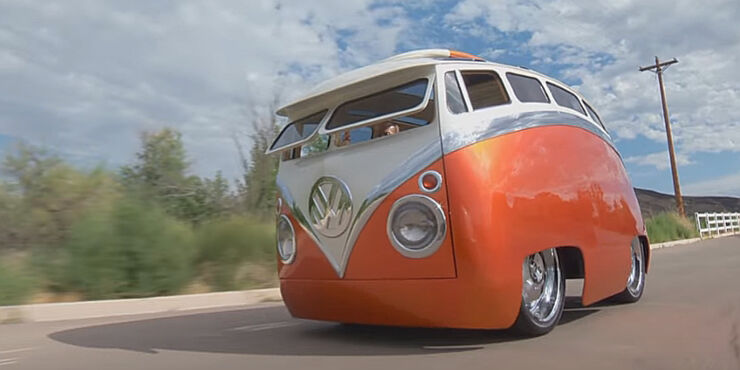 Ron Berry's Custom VW Bus 'Surf Seeker', Image: YouTube / MyClassicCarTV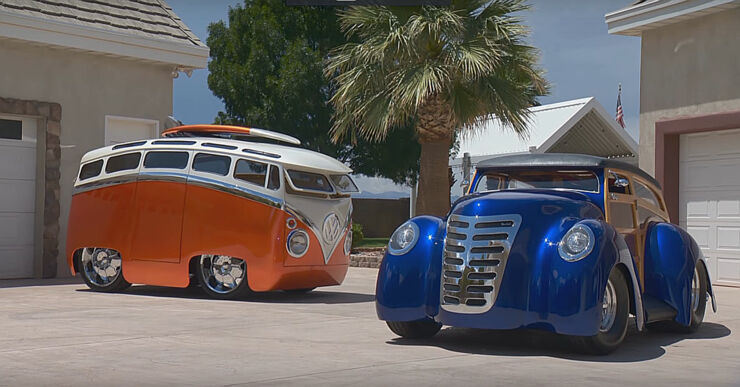 Ron Berry's Custom VW Bus 'Surf Seeker' & Shorebreak, Image: YouTube / MyClassicCarTV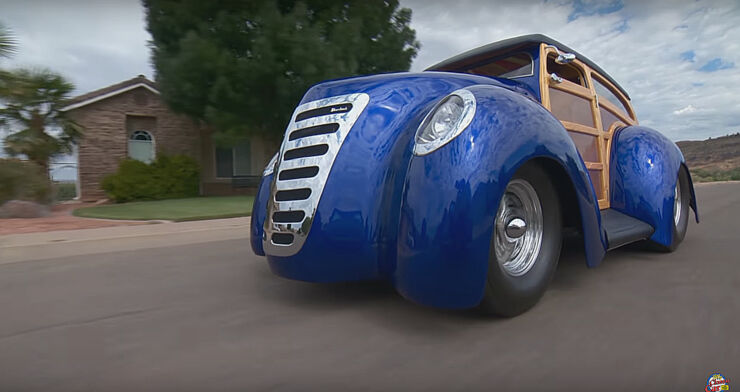 Ron Berry's 'Shorebreak', Image: YouTube / MyClassicCarTV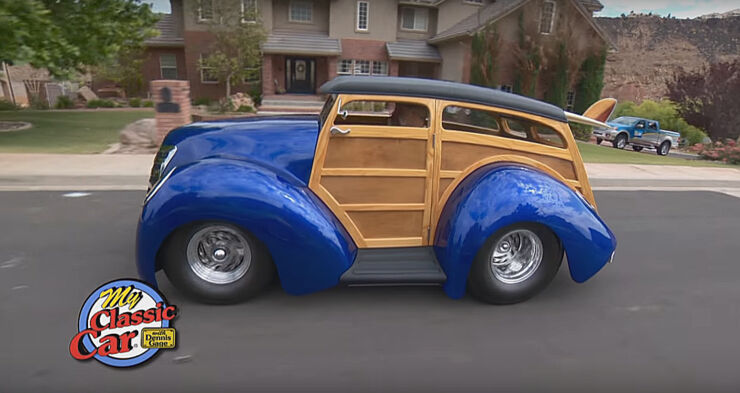 Ron Berry's 'Shorebreak', Image: YouTube / MyClassicCarTV