Star Wars Recreated Using Traditional Japanese Woodblock Printing Technique Ukiyo-e
A poster for Star Wars: The Force Awakens drawn by Drew Struzan, who created the iconic theatrical posters for the original trilogy, was recently unveiled at the D23 Expo. It's not the official theatrical poster, that's yet to be unveiled but will also be created by Struzan, but it looks like Struzan might have some competition when it comes to Star Wars art.
Japanese craftsmen have created some brilliant interpretations of Star Wars characters and scenes using a technique known as ukiyo-e. The project, called Rhythm Force, uses the traditional Japanese woodblock printing technique, which flourished in the 17th, 18th, and 19th centuries and often depicted folk tales, women, sumo wrestling, and characters from Japanese theatre known as Kabuki.
For these new works images from the Star Wars movies, Darth Vader wielding a lightsaber, an AT-AT from the battle of Hoth, and R2-D2, have been hand-carved in wood, painted, and then printed onto paper.
The idea is to bring this practice to a new audience by using subject matter with universal appeal.
You can see the production process in the video above. And see below for the finished works.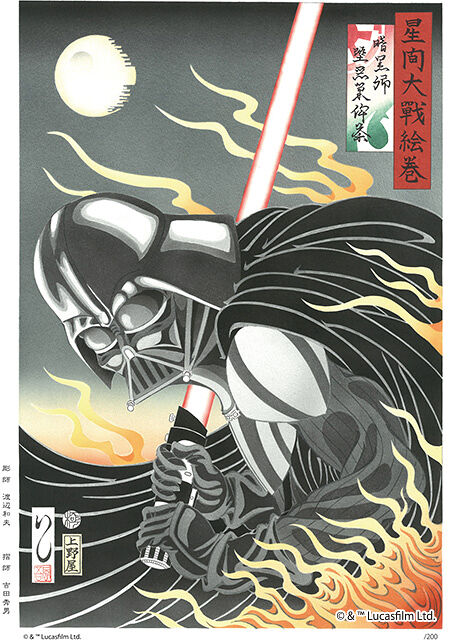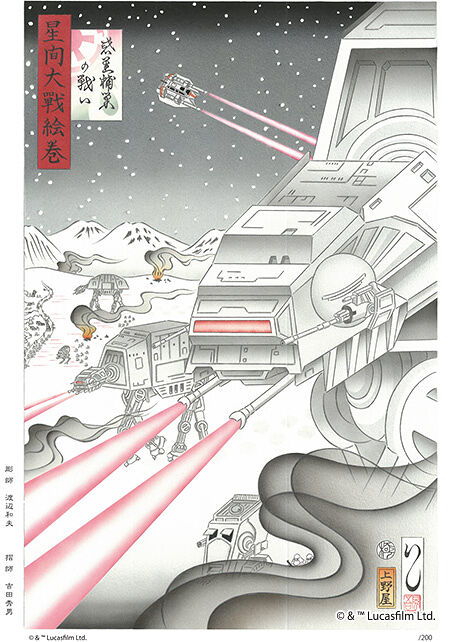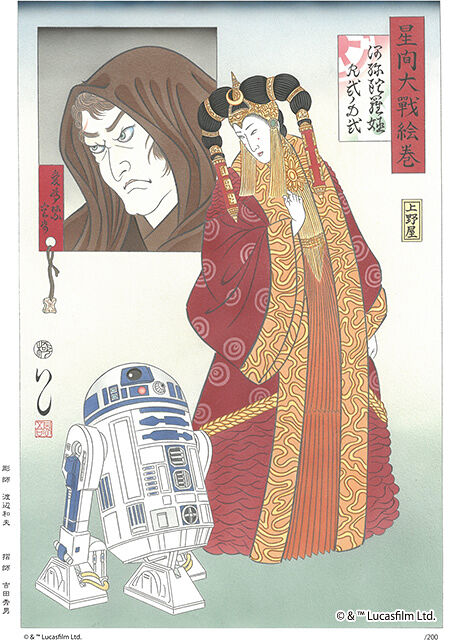 The step by step process of the creation of a Ukiyo-e themed Star Wars poster is shown below: