Watch First Castlevania Trailer For Netflix's Anime Series, Which Has Plenty Of Blood, Gore and Whips
After being officially announced earlier in the year, the Castlevania trailer has now dropped and gives us the first look of what the Netflix anime series will look like. The good news is that there will be blood, gore and whips.
It proceeds the release of the first season which is based on Castlevania III: Dracula's Curse. It will feature four 30 minutes episodes, followed by a second season maybe next year. Netflix's description of the new series reads, "The last surviving member of a disgraced clan fights to save Eastern Europe from Dracula."
The Castlevania trailer starts with an old NES cartridge loading up showing an 8-bit intro screen—a lovely little bit of nostalgia and a nod to the animation's origins. It then jumps into footage from the series. The footage is only about a minute's worth but it's a good indication of what fans can expect.
What Will The Anime On Castlevania Be Like?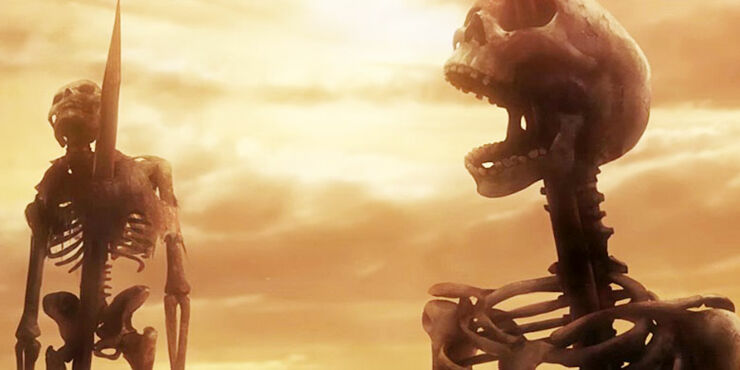 Ever since Castlevania was announced back in February people have been wondering what the style of the animation would be like. Shankar had already stated it was taking influence from adult anime (the teaser poster hinted at a darker tone too) but it's good to see the characters seem to be DHM free (Digital Human Modeling).
Fans have praised the new Netflix series' Japanese influence too, which is in the vein of anime directors like Yoshiaki Kawajiri. Adult in tone it also seems to be taking inspiration from the character design of Japanese artist Ayami Kojima. Her Castlevania illustrations are some of the most beloved by fans.
There's also, as promised by Shankar, plenty of blood and gore, along with vampires, skeletons, magic, and whips. The plot will follow Belmont as he sets out to kill Dracula. Shankar hopes the show will help set the bar for the predicted video game adaptations
Here's the official synopsis For Castlevania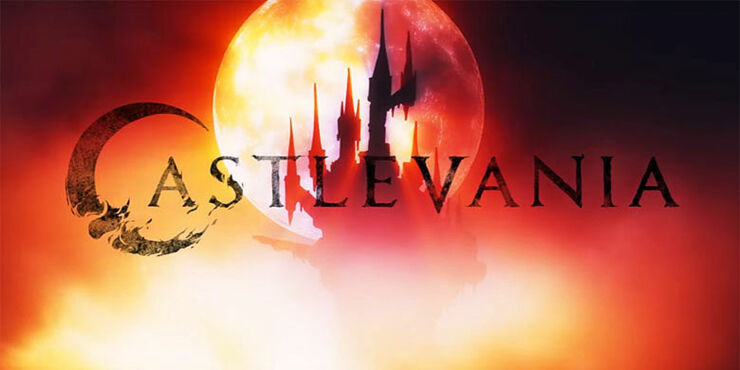 Inspired by the classic video game series, Castlevania is a dark medieval fantasy following the last surviving member of the disgraced Belmont clan, trying to save Eastern Europe from extinction at the hand of Vlad Dracula Tepe himself. The animated series written by best-selling author and comic book icon Warren Ellis and executive produced by Warren Ellis, Kevin Kolde, Fred Seibert and Adi Shankar.
Writing on Facebook Shankar said, "Making this for you guys has been an absolute honor. It's reinvigorated me creatively and has been one of the best experiences of my career."
The Castlevania trailer also came with news of the voice cast, which will include Fred Tatasciore, Alejandra Reynoso, and James Callis (he played Dr. Gaius Baltar in the re-booted Battlestar Galactica). The series is animated by Powerhouse Animation Studios, Samuel Deats is director and producer is Brad Graeber.
Castlevania will be released on Netflix on 7 July 2017. You can check out some stills from the Castlevania trailer below.
Stills From The Castlevania Trailer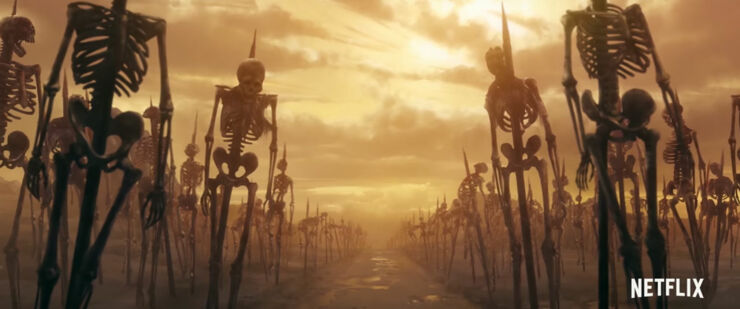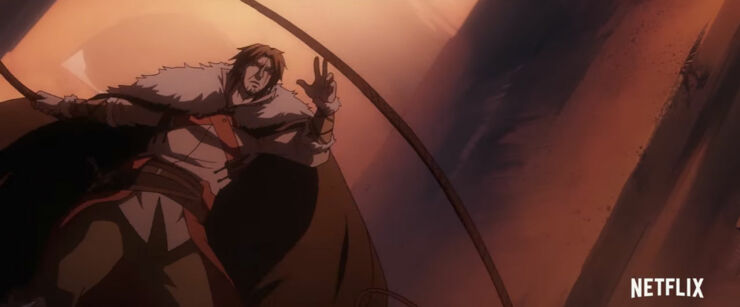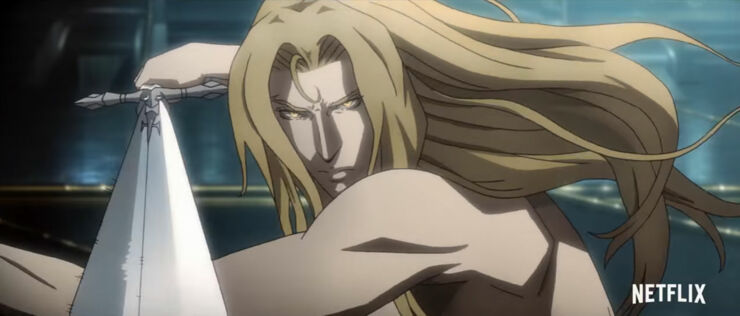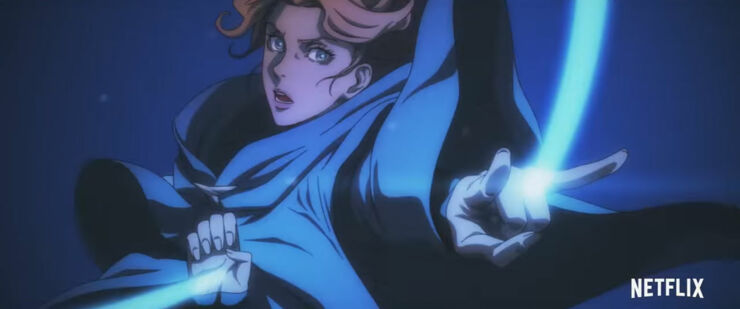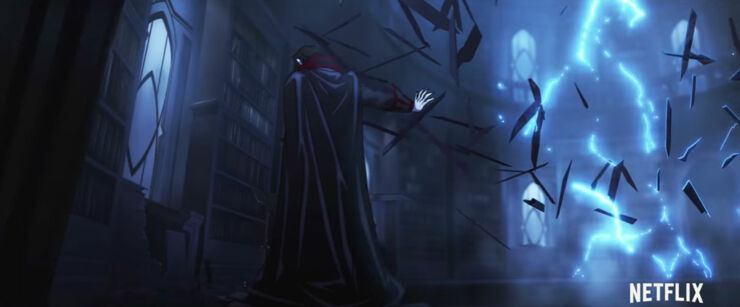 Related
The Netflix Castlevania Animated TV Series Teases A Creepy Poster Featuring Dracula's Castle
Netflix's Live-Action Death Note Movie Trailer Drops – Teases Horror, Death, And Willem Dafoe
The New Castlevania Netflix TV Series Is Coming, Here's All The Details