Netflix Originals - What Are The Hits & Misses From Our Favorite On-Demand Media Provider?
Slowly but surely, Netflix Originals has helped the on-demand provider evolve into into a global streaming media company that embodies watching TV at home. Just like everyone says 'Google it' to search for something online, 'Netflix it' is rapidly becoming the go-to term for streaming a show. Although Netflix's many competitors are being talked about, it's a hard task for them to go past a company that has such a hold on the video streaming market.
One of the biggest reasons for company's massive advantage over others is because of their Netflix Originals series; producing shows that are exclusive to the streaming giant. Most of these originals are TV shows, but now the company is also branching out into movies, such as Will Smith's Bright and Brad Pitt's War Machine.
Sure, there are many Netflix originals, but how many of them are actually worth watching? There is only so much time in the day (binge watching aside) to devote to watching something on Netflix, to make it a good show. We've provided some short summaries of several Netflix Originals hits and misses to help you decide!
Netflix Originals 'Miss' – Real Rob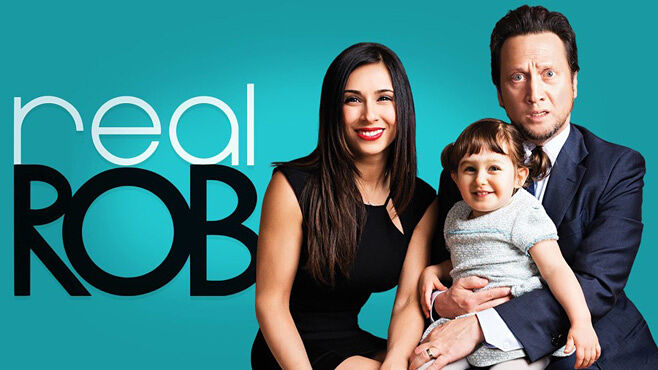 Scripted, written, produced and also starring Rob Schneider, the comedy series centers around the everyday life of Rob, including his real-life wife Patricia and daughter Miranda while living in Hollywood. Schneider hasn't been funny for a long time (you could argue he never was), but Real Rob only stands to confirm the actor's lack of comedic bones in his body.
Hilariously unfunny and cringeworthy.
Netflix Originals 'Miss' – F Is For Family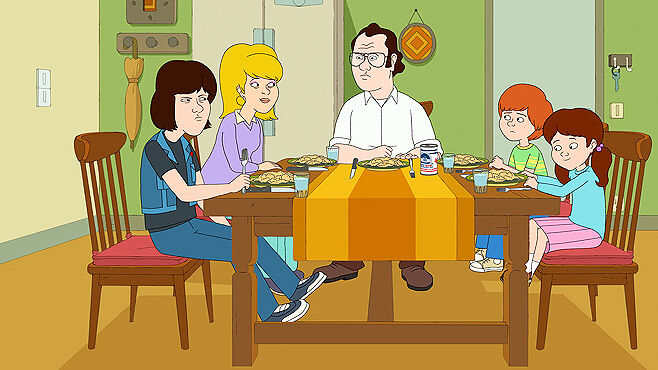 F is for Family is a raunchy American animated comedy inspired by the life of stand-up comic Bill Burr (who is also a co-creator and executive producer), the show focuses on and celebrates all things 1970s, including the lifestyle, the people, the music, and all sorts of other stereotyped nostalgic details. Unfortunately unlikable characters make this animated series completely dull, irritating, and completely unnecessary.
Just watch Family Guy instead.
Netflix Originals 'Miss' – Arrested Development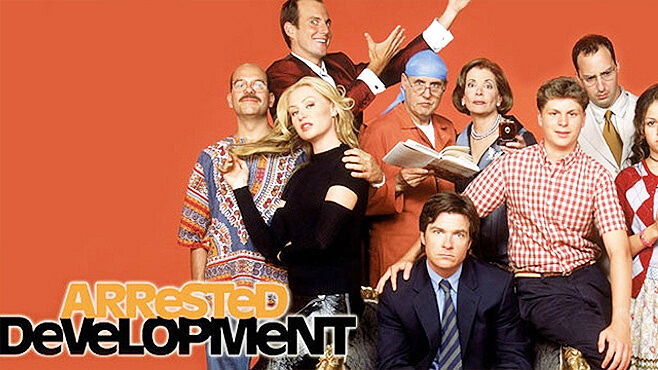 Launched in 2003 and originally aired on Fox for three seasons Arrested Development (based around the story of a wealthy family that loses everything) was arguably one of the best comedies in recent years and a masterpiece of television comedy, but lay dormant for a long time when it was cancelled. Netflix brought it back, but this was a show that definitely wore out its welcome. Season four on the streaming service had a few funny moments, but there was no real depth to it and we wish it was left untarnished.
Never try to mess with a classic.
Netflix Originals 'Miss' – Iron Fist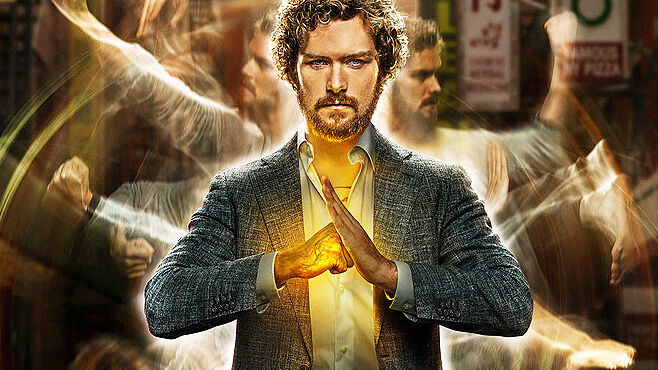 Iron Fist is a story based around the character of Danny Rand, who as a ten year old boy survived a plane crash in the Himalayas which killed his parents. Rescued by warrior monks and trained for 15 years as a fierce warrior, Danny returns to his home city of New York to reconnect with his past and take his rightful place at his family's company. But not without showing off his martial arts skills. it's Proof that not every Marvel superhero comic needs to come to life on the screen, Iron Fist is as boring a Netflix show as you're likely to come across.
The character can punch things, that's about it.
Netflix Originals 'HIT' – House Of Cards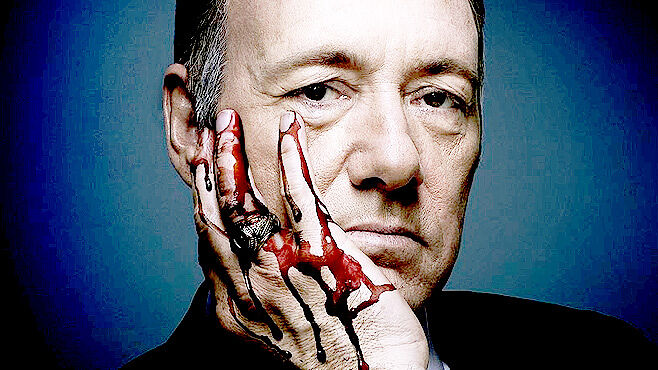 Centered around fictional U.S. Republican Francis Underwood of South Carolina who was on a fast-track to the post of Secretary of State in exchange for his efforts to ensure the election of Garrett Walker to the presidency. But once Walker is elected president Underwood is double-crossed and passed over for the post he wanted. House of Cards is a show all about revenge as Underwood and his wife, an environmental activist, make a pact to destroy Walker and his allies. Solid writing, tense scenes, and gripping acting make House Of Cards one of the best Netflix originals on offer. Kevin Spacey manages to make political talk exciting and this is a great example of a show not needing explosions or gun fights to entice audiences.
One of the first Netflix originals, it's just how you always wanted American politics to be.
Originals 'HIT' – Unbreakable Kimmy Schmidt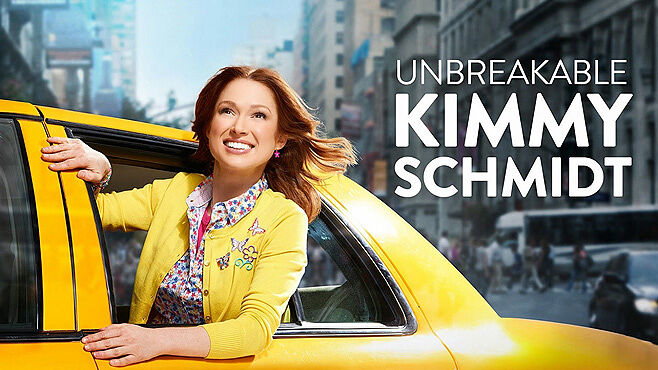 Unbreakable Kimmy Schmidt is an American sitcom based around a woman (Kimmy Schmidt) who is rescued from a doomsday cult and starts life over again in New York City and have a normal life. The show gets a hit(ish) rating because it is quite funny and very silly, but also can become annoying after a while. Kimmy's boundless energy and enthusiasm are best handled in short doses, otherwise you'll find yourself irritated by her.
You can't get mad at someone for being happy, can you?
Netflix Originals 'HIT' – Bojack Horseman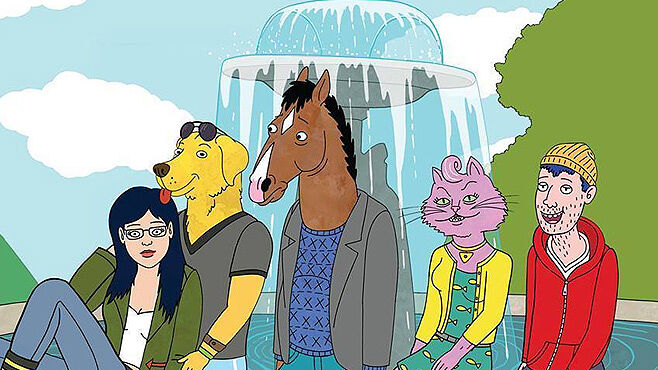 Lewd and crude and more than a little bit rude and wacky, Bojack Horseman is incredibly, incredibly funny. Voiced by the brilliant Will Arnett (who also voices Lego Batman), the title character is, well, a horse who was once the star of a '90s sitcom that suddenly got cancelled and left him lost in a sea of self-loathing and booze. Now, decides later he decides it's time for a comeback.
A horse that you can actually care for and laugh with, not at.
Netflix Originals 'HIT' – Daredevil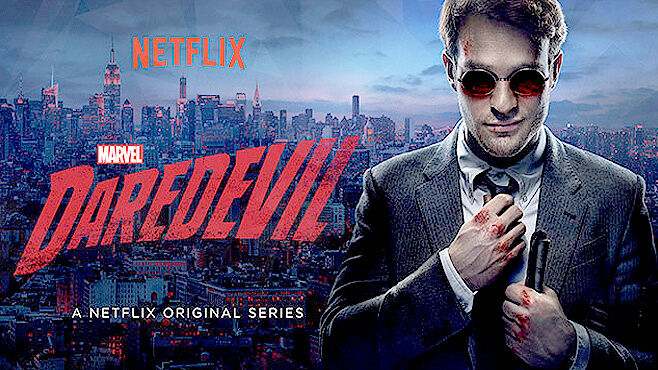 Daredevil is one of Marvel's most beloved comic book characters, so it's satisfying that he's finally getting a decent screen adaption. The 2003 movie is widely regarded as a travesty of cinema, but the Netflix show is already in its third season, evidence that Daredevil can be a success when given the right time and dedication. A great show with riveting action and an intriguing plot, Daredevil is a must-see for any superhero lover. Keep a lookout for The Defenders, which will see Daredevil team up with Iron Fist and two other superheroes with their own fantastic Netflix shows: Jessica Jones and Luke Cage.
Definitely worth phoning in sick at work for so you can binge watch it.
Netflix Originals 'HIT' – Hit – Sense8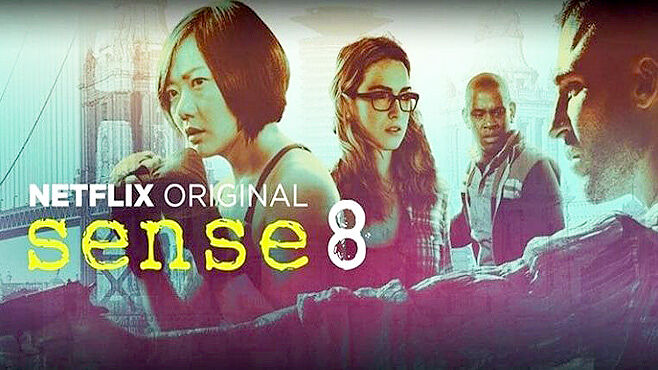 With a second season on just launched, Sense8 is a fun action show that takes the viewer on a whirlwind trip around the world, as eight extraordinary people in different countries are somehow all connected and must survive, using the skills of the people they are connected with against those who want them gone. Sense8 might make you roll your eyes occasionally, but does a good job of keeping things interesting while developing the characters.
There's naughty bits a-plenty to suit both male, female and gay tastes.
Netflix Originals 'HIT' – Hit – Stranger Things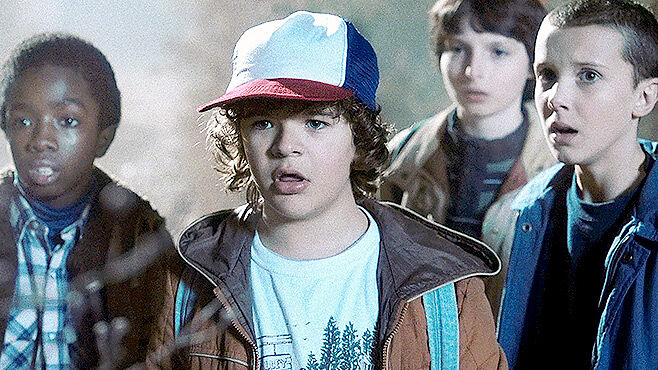 Coming over as a culture mixture of The Goonies, Stand By Me and E.T, Stranger Things' cast of brilliant kid actors, nostalgic theme song, and enthralling plot made it an overnight sensation. A little creepy for some, perhaps, but Stranger Things has a lot going for it and remains one of the biggest surprise hits of Netflix originals. A second season of Stranger Things is coming soon, so if you haven't yet caught up on season one, then make sure this is the first show you watch.
Once you start watching this it's pretty much guaranteed you won't be able to stop.