The World's Ugliest Dog Contest Annually Showcases The Most Ugly Dogs Around
Instead of celebrating who's a good boy, ugly dogs are the winners at the Sonoma Marin Fair which hosts the World's Ugliest Dog Contest. It's an annual event, now in its 29th year, where the world's ugly dogs, the tiny, the pale, the skinny, the goofy, come together to see who's the champ when it comes to unattractiveness.
The World's Ugliest Dog 2017 winner was Martha a 3-year-old 125-pound Neapolitan mastiff who took home the top prize. The honor of being crowned Queen of the ugly dogs is $1500, a trophy, along with being flown to New York for various media appearances, darling. For this dog it seems her good bad looks paid of handsomely.
"We're proud to celebrate all dogs and pets by showing that no matter their imperfections, they are adoptable, lovable and a great addition to any family." says Erin Post, CEO of the Sonoma-Marin Fair.
The event took place on 23 June 2017 and from the photos below it looks like it had a rogues' gallery of ugly dogs. It's basically the antidote to the famous UK dog show Cruft's 'Best in Show' event, but without the pomp and pedifree to be required. And it features either adoptable or previously adopted dogs too.
What Does It Take To Be The World's Ugliest Dog?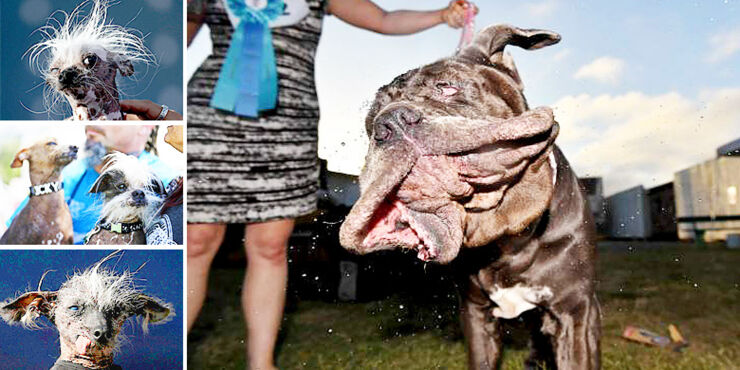 For the contest the ugly dogs do a Red Carpet Walk and a Faux Paw Fashion Show and previous World's Ugliest Dogs winners have included a waddling basset/boxer, a tiny dog with a history of abuse, and a short-spined mutt that has become an audience favorite.
This year's winner Martha is similar in that her past hasn't all been laughter and joy. According to Associated Press. "The dog, from nearby Sebastopol, was rescued when she was nearly blind from neglect by the Dogwood Animal Rescue Project in Sonoma County, where the contest was held. After several surgeries, she can now see again, Zindler [her handler] said. The only animal in this year's contest too big to be held by her handler, Martha beat out 13 other dogs, most of them the kind of older, smaller dogs who win here."
Check out Martha and the other ugly dogs from the World's Ugliest Dog contest, below. They are all so cute.
The Ugly Dogs Taking Part In the 2017 Contest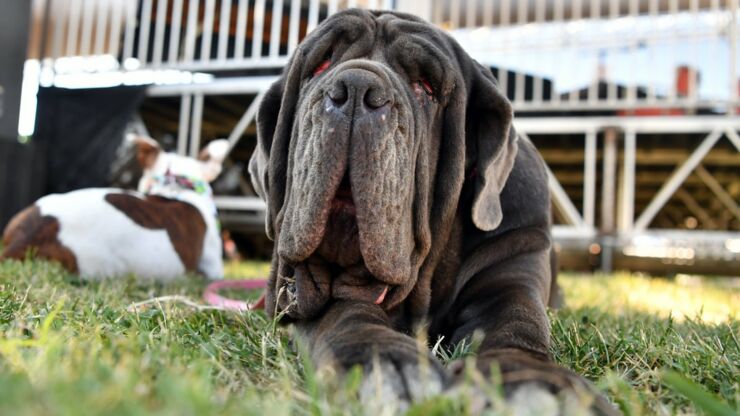 Matha the 125-pound Neapolitan mastiff was the World's Ugliest Dog 2017 winner.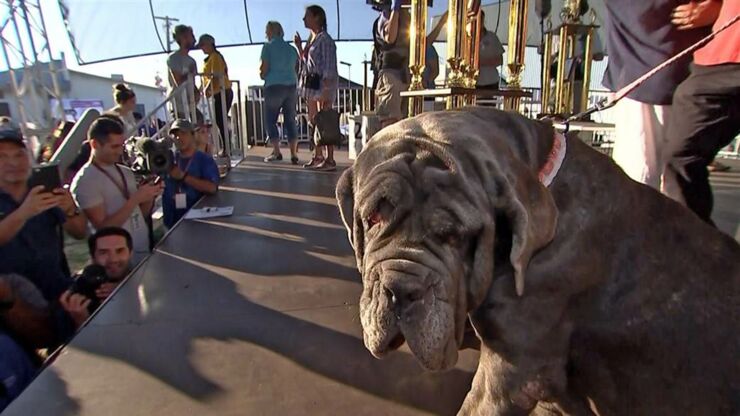 Matha gets ready to be crowned Queen of the ugly dogs.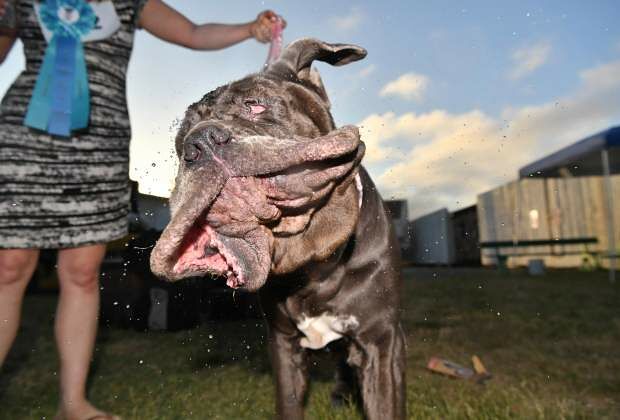 With looks like Martha's who can argue the result.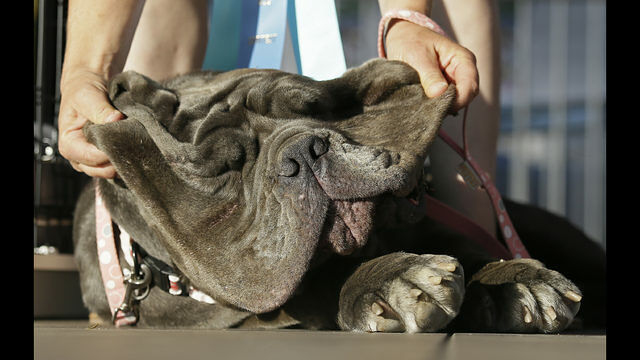 After a long day it's time for sleep. Even ugly dogs get tired.