Rejoice Because The 'Pooping Pooches' 2018 Dogs Pooping Calendar Is Finally Here
It's a few months before the new year yet, but your 2018 calendar has already been decided. Because behold, the Pooping Pooches 2018 dogs pooping calendar which features, well, dogs taking a dump in beautiful settings.
And guess what, you get exactly what you pay for with this dogs pooping calendar, as its name indicates, it features 12 different months of pooping pooches curling one out. Which means that every month of next year you get to stare at different dog breeds posing in that familiar squat, as they're prepare to drop a couple of friends off at the park. Or, say, at the beach or in the back yard, even in the snow! There really is a great variety.
Yep, the Pooping Pooches 2018 Calendar is no doubt the must have for counting off the days and months in 2018, if you like to watch dogs pooping that is. Which you may or may not do. Or, if you don't then, as the seller's Etsy page notes, if you're after a Secret Santa gift for a dog lover. Or a non-dog lover, it doesn't really matter.
Who Could Resist This 2018 Dogs Pooping Calendar?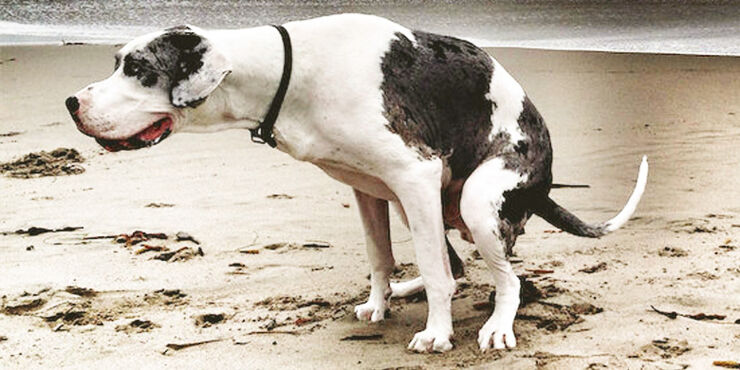 Images via / Etsy
Because, lets face it, this could be the present you've been looking for when it comes to anonymous gifts. The look on their face as they open it in front of their fellow work colleagues will be worth the price alone.
Plus as an added bonus, not only does this dogs pooping calendar feature pooping pooches, if you purchase one some of the proceeds, $1.00 in fact, will go to a good cause, to the Maui Humane Society that helps animals in need. Meaning you get pics of animals crouching out a turd, and do a good deed. It's a 'win-win' gift.
It can be yours for around $16. Check out some of the images from the pooping pooches calendar, below. And head here to buy one. Because who wouldn't want a calendar like this on their kitchen wall?
The Pooping Pooches 2018 Dogs Pooping Calendar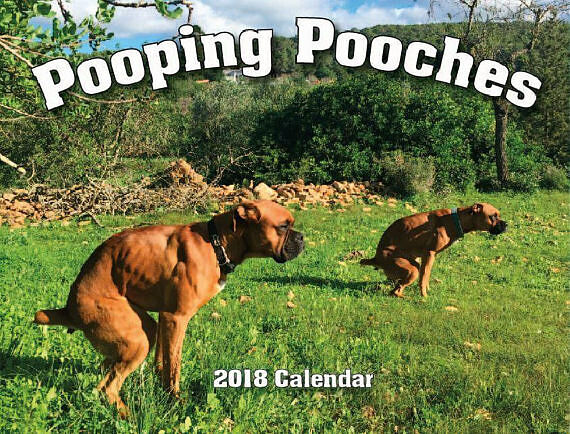 Images via / Etsy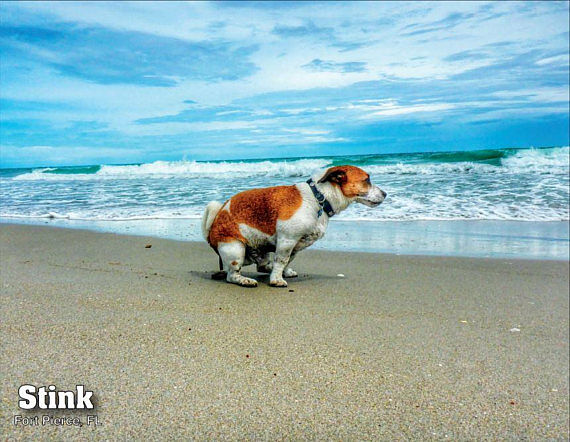 Images via / Etsy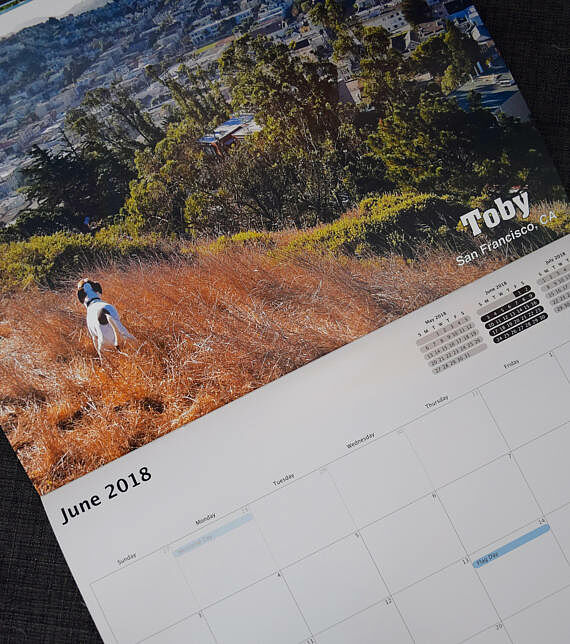 Images via / Etsy
Images via / Etsy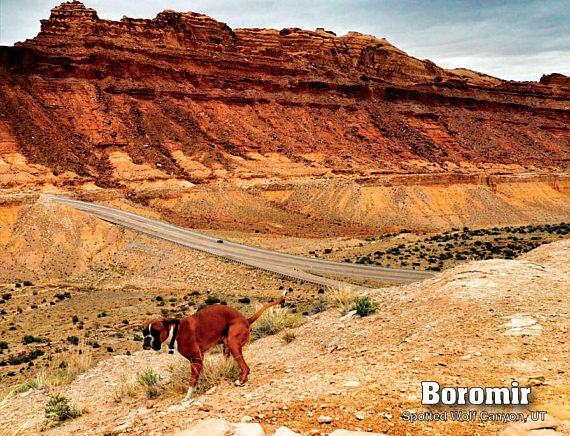 Images via / Etsy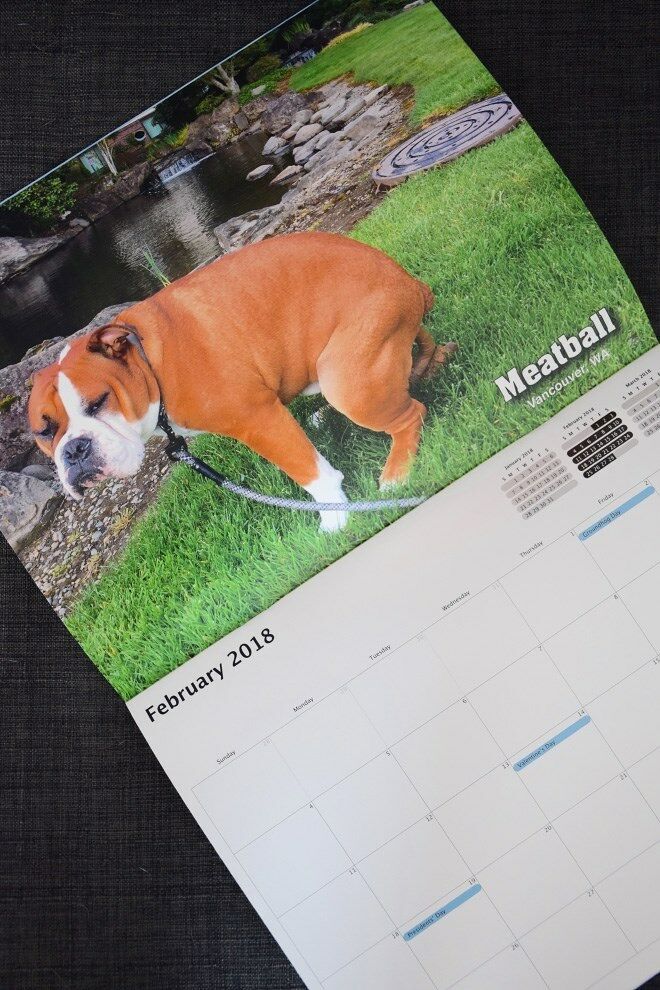 Images via / Etsy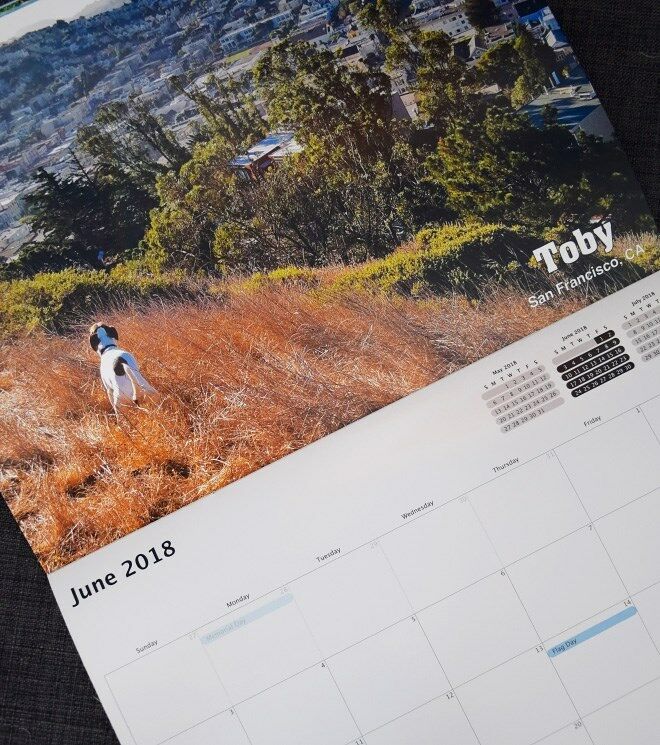 Images via / Etsy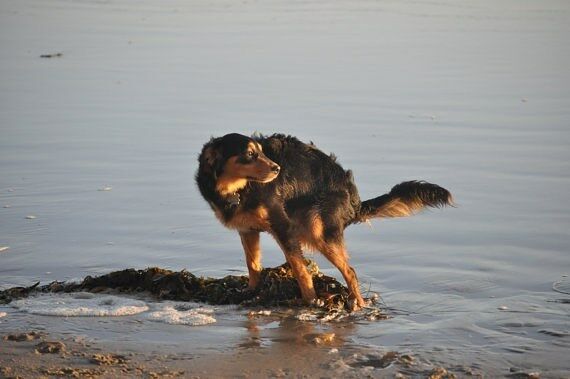 Images via / Etsy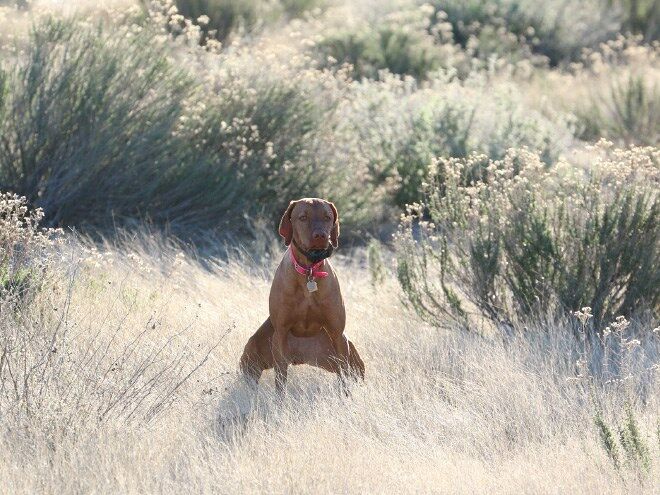 Images via / Etsy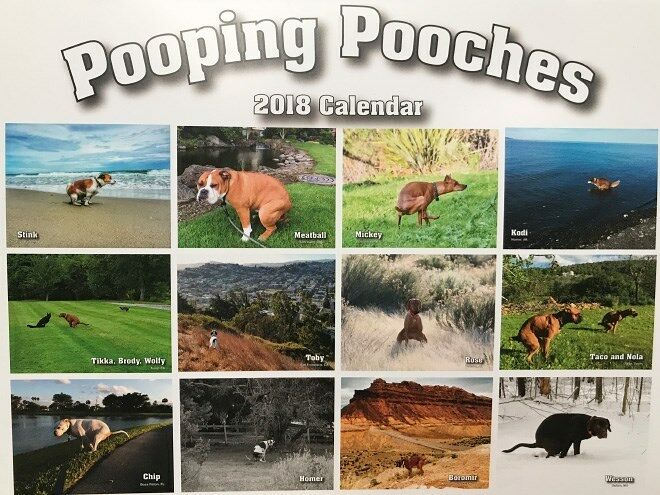 Images via / Etsy