Wife Ripped Off Husband's Testicles With Her Bare Hands After He Refused To Help With Housework
You may or may not have been aware that it was International Women's Day last week. Chances are you probably were, and one person who will probably never forget the date is a man called Ionel Popa from Romania.
Ionel, from Dragomiresti in Romania''s north eastern Vaslui County, had upset his wife, Marinela Benea, by not buying her flowers on International Woman's Day and refusing to help with the housework.
Mrs Benea retaliated by grabbing his scrotum with her bare hands and tearing it, exposing his left testicle and causing him ridiculous amounts of pain, no doubt. He hadn't helped matters by coming home completely wasted the night before. "The man had a severe open wound on his scrotum." a paradmedic on the scene said, "He told us his wife had attacked him because he did not give her flowers for International Women's Day."
Ionel was rushed to hospital where he had emergency surgery to repair his ruptured balls. His wife said she hadn't realised her own strength when she did it, but also had no regrets about her actions.
"Ionel had been given a bottle of wine for a day's work instead of getting paid, and had arrived home drunk." Beneas said. "When he gets drunk, he changes. All night he made me keep the fire on because he was cold and I did it to avoid having an argument. In the morning I opened the curtains and told him to go out and do some work, or at least to help with the household chores but he shouted that I'm not entitled to give him orders. I told him he was not any kind of man and I grabbed his balls. It was not my fault that he pulled away, and that's when it happened. I thought maybe that some ice would solve the problem, but he insisted on calling an ambulance. He was pretty annoyed."
No shit. The couple have been together 15 years and have a 15-year-old son.
The husband is still in hospital recovering.
Next year he'll no doubt be buying his wife some flowers—or at least investing in a groin protector if he doesn't.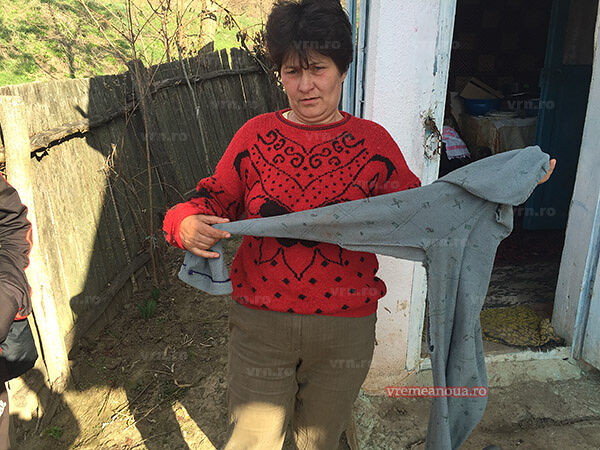 Marinela Benea
So remember guys, International Women's Day might have a much deeper meaning than you think it is, so if you have a partner be nice to her, don't come home drunk, help her out around the house and try and make it a regular thing, not just once a year. Your balls might depend on it.