Cam Girl Molly Cavalli Shark Cage Video Ends With Her Getting Bitten, Requiring 20 Stitches
Camgirl Molly Cavalli found out the hard way that perhaps filming a promo in a shark cage off the coast of Florida isn't the best idea. The model and adult film star was filming for Camsoda, who she works for.
The company wanted to show off some new technology by attempting their first live underwater broadcast. So they heavily chummed the waters to attract some sharks, put Molly Cavalli in a shark cage and lowered her into the waters. Probably not the smartest idea, but then that's show business for you.
Then things went a bit wrong (no surprise there) as you can see in the video. Here's how Camsoda describe it, "The underwater broadcast had to be cut short when Molly's foot stuck out of the cage and was bitten by a lemon shark. Don't worry though, Molly is doing just fine. She had to get 20 stitches but she is in good spirits and grateful for her quick recovery."
So Was Molly Cavalli Badly Inhured?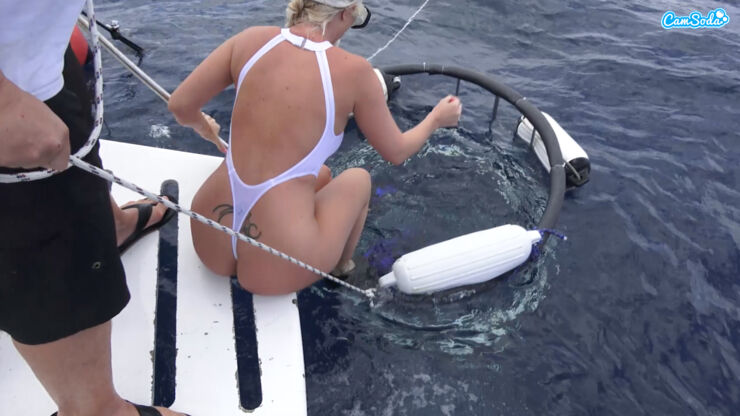 Molly Cavalli getting ready to enter the shark cage and commence her photoshoot.
The thing is, in the video you don't actually get to see the shark take a bite. Instead you see a shot of a shark, then a shot of Molly Cavalli, clad in a white swimsuit, recoiling. Then she pulls her foot towards herself and a red substance is clouding the water. They then pull her out of the cage, she's crying, there's more blood, she cries some more, then we get a shot of the bite in question.
Camsoda have actively promoted the incident too, while also apologising for it and saying they will cover Molly Cavalli's medical costs. They even published a blog post about it and, of course, released the—carefully—edited video.
But it doesn't sit right with many people. After it happened the story went viral and everyone published something about it. Now it seems that it may well have been faked, as a way to promote Camsoda and get some publicity.
Shark Experts Give Their Opinion On The Attack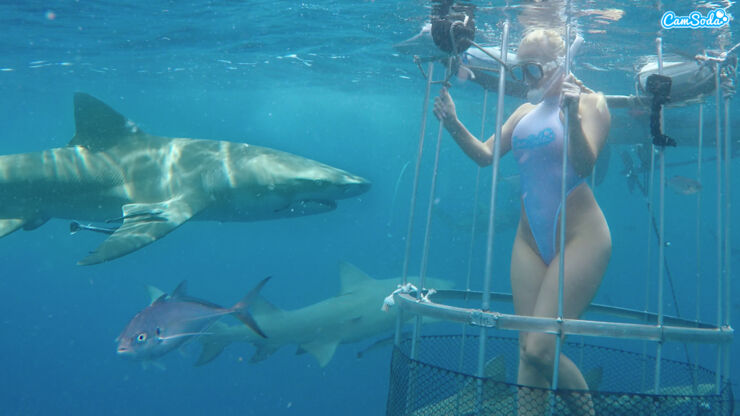 Lemon sharks start to circle to get a look at what's on the menu for lunch.
An article published on MyPalmBeachPost by staff writer Kimberly Miller calls the whole thing a hoax. Miller writes about a guy called George Burgess, "keeper of the International Shark Attack File, and a noted shark-bite investigator" who looked into the claims that Molly Cavalli was bitten by a lemon shark.
"I can tell you for a fact, it was not a shark bite," Burgess told Miller about the sliced ankle. "How it was inflicted is conjectural, but the main thing is, the injury is not a shark bite. It was a PR stunt, and it worked."
But that's not all either. Miller also notes that the owner of a Florida shark diving school, Bryce Rohrer, said Molly Cavalli contacted him a few months ago and asked if he would take the porn actress and her crew out, "Because they wanted to fake a shark bite that would go 'viral.'" The article also notes that the camgirl "texted him an image of what the wound would look like with special effect makeup."
Was All Of This A Shark Attack Conspiracy?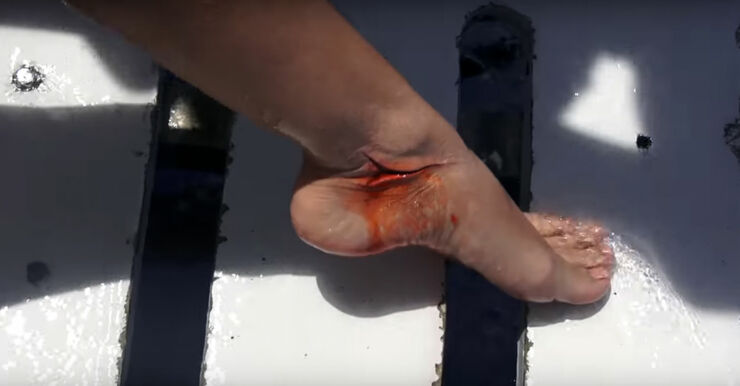 Did Molly Cavalli receive a nasty shark bite, or was it just some clever SFX make-up?
But Rohrer wasn't having it, "'We immediately declined,' Rohrer said. 'We are pro-shark, pro-wildlife, and want to show the importance of sharks, not villainize them.'"
Other shark researchers spoke to Miller too and said it didn't look like a shark bite to them either, shark bites are usually arced and have multiple tooth marks, not just one linear slash like that seen on Molly Cavalli.
So, yeah, looks like this one was fake news. But it served its purpose. And it looks like the only losers here are the sharks, whose reputation for biting humans only gets reinforced.
Check out some pics of Molly Cavalli and the faked incident, below.
Molly Cavalli On Her Way To The Shark Shoot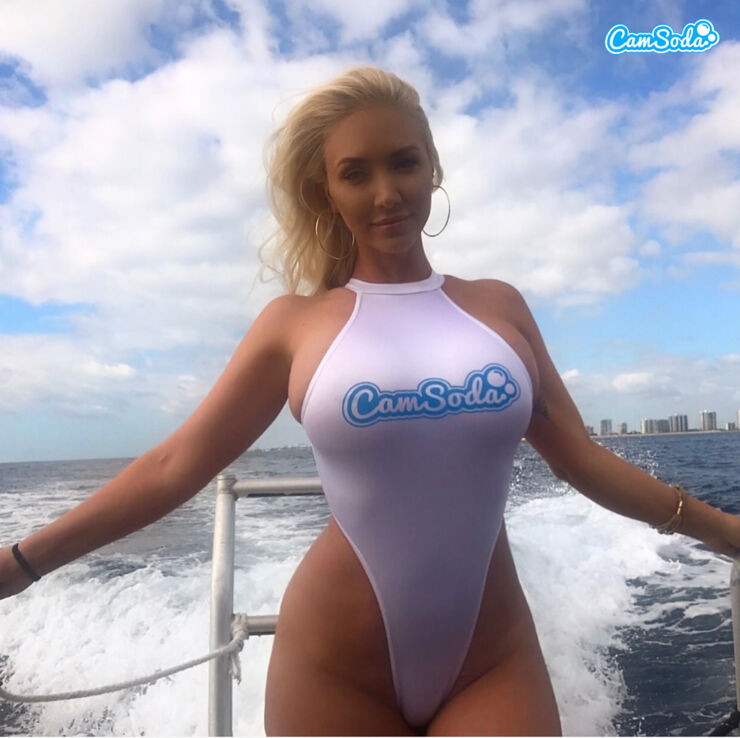 Molly on her way to the shark shoot wearing her shark-proof(?) swimsuit.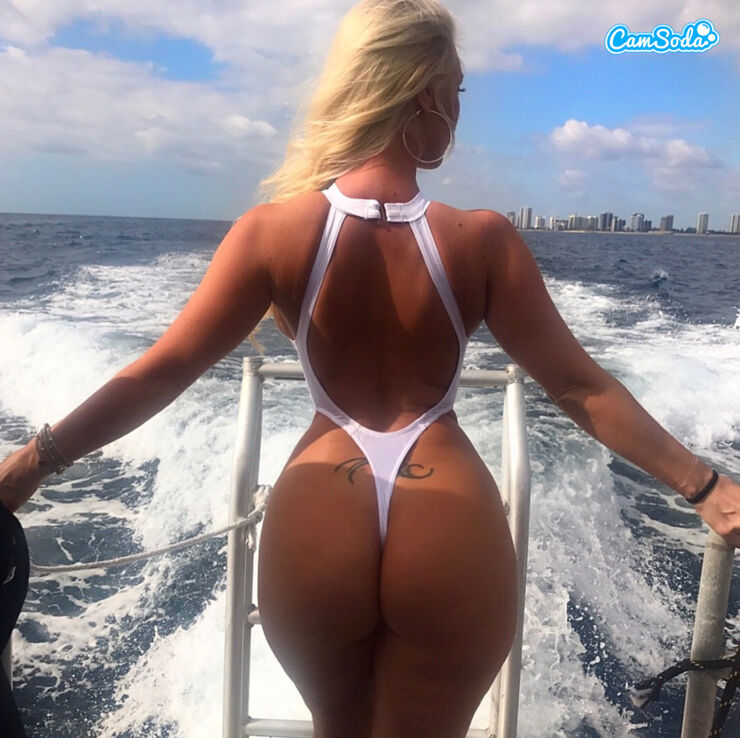 This swimsuit is not leaving very much to the imagination.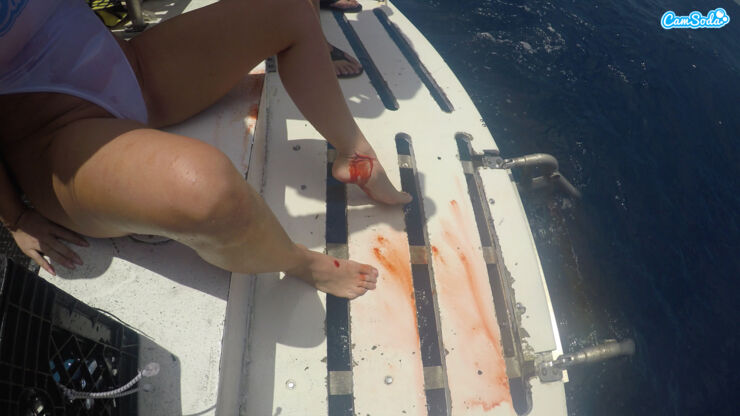 Molly Cavalli is pulled out of the cage moments after the alleged shark attack.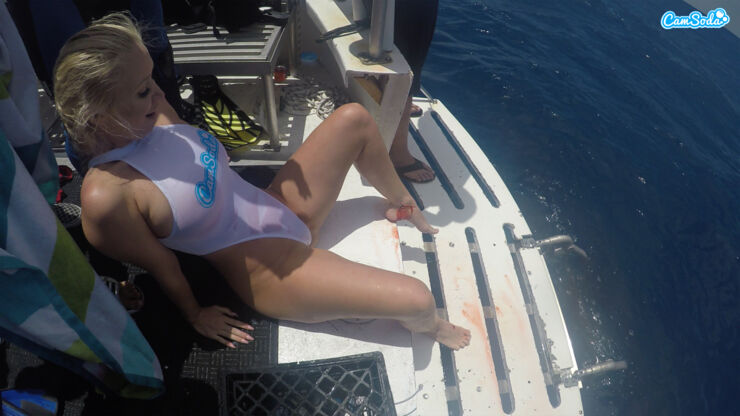 There's blood. Lots of blood. Or could someone have spilled some ketchup?