Dashcam Footage Shows South Carolina Cop Shooting Unarmed Driver Three Times
The footage above taken from a dashcam shows the moment a routine traffic stop for a seatbelt violation turned into something far more sinister. South Carolina State trooper Sean Groubert, 31, fired his gun three times at unarmed black man Levar Jones, 32.
Jones was shot in the hip in the incident which happened on September 4. Jones reached into the back of his car to get his driver's license at the request of Groubert, then Groubert opened fire on him.
Jones falls to the ground with a bullet to the hip and shouts. "I just got my license! You said get my license!"
Groubert then tells Jones. "Put your hands behind your back."
After which Jones asks Groubert what else he wants him to do, Groubert asks, "Are you hit?"
"I think so," Jones replies. "I can't feel my leg. I don't know what happened, I just grabbed my license."
When Jones asks why he was shot the cop replies: "Well, you dove headfirst back into your car."
Jones replies, "I'm sorry," clearly indicating that he was confused and just following what the state trooper asked him to do.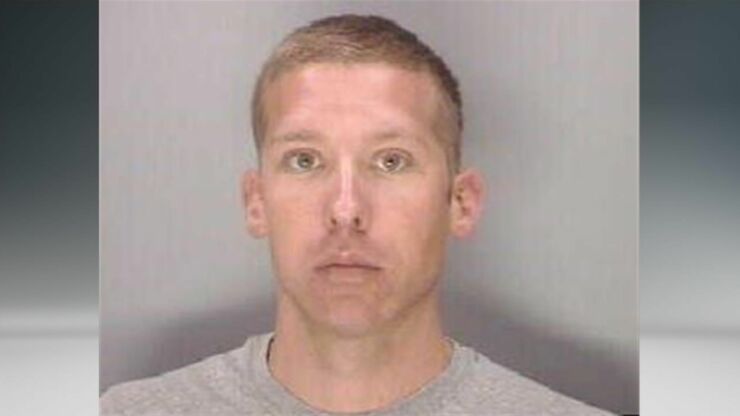 Sean Groubert
South Carolina Department of Public Safety Director Leroy Smith said in a statement: "The facts of this case are disturbing to me, but I believe this case was an isolated incident in which Mr. Groubert reacted to a perceived threat where there was none."
Before continuing: "While Mr. Groubert was within the law to stop Mr. Jones for a safety belt violation, the force administered in this case was unwarranted, inconsistent with how our troopers are trained, and clearly in violation of Department policies. These violations demonstrate behavior that deviates from SCDPS standards and cannot be tolerated."
Groubert was fired from Highway Patrol last Friday and was arrested on Wednesday night for assault and battery of a high and aggravated nature. Groubert has been released on a $75,000 bond. If convicted of wrongfully shooting Jones he could face up to 20 years in prison.
The ABC news report (below) details the events during it's evening broadcast as it becomes a breaking story later on that day.