Mexican Drug Lord El Chapo Guzman To Sue Netflix For Defamation
Mexican drug lord El Chapo Guzman is planning on suing Netflix and Univision for defamation over a TV series about his life called El Chapo. The Netflix series 'El Chapo' premiered April and, according to El Chapo Guzman's lawyer Jose Refugio Rodriguez, it presents him as a "heartless criminal" which damages his image ahead of his trial in a US federal court, due to take place on 16 April 2018.
It's set to be one of the biggest drug trafficking trials ever, as El Chapo Guzman faces drug trafficking and conspiracy charges. He was Mexico's most wanted man for years and the Mexican government claims he controlled a $14 billion empire. Guzman, now 60, is currently being represented by two public defenders in the US court, which has not yet authorized El Chapo's Mexican legal team to defend him.
This is not the first time that Netflix has crossed machetes with the drug lord and El Chapo Guzman has threatened to take legal action over the series. Last year Guzman's lawyers threatened to sue Netflix and Univision over the fact that both the American streaming network and the Spanish-language broadcaster had not paid Guzman or his legal team for the rights to the story. But the Netflix El Chapo show went ahead anyway.
Netfilx Narcos Fans Excited About El Chapo Series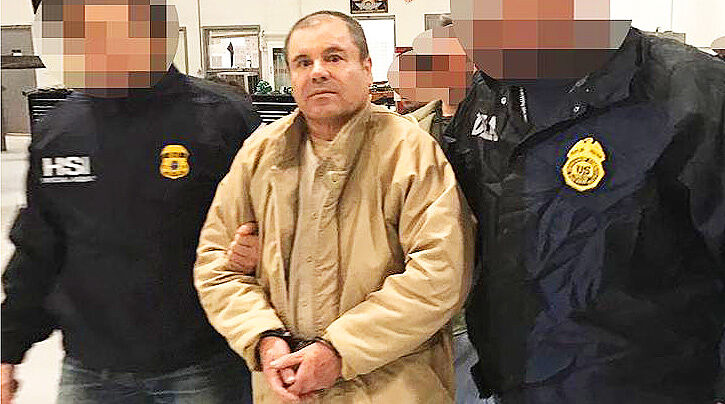 El Chapo' Guzman escorted in Ciudad Juárez by the Mexican police as he is extradited to the United States.
For fans of Netflix show Narcos, El Chapo was another welcome drama about the world's biggest criminal drug empires and the men who lead them. And like El Chapo, Narcos, which has recently submitted nominations for Emmys including for actor Wagner Moura's excellent Pablo Escobar, also got criticism for its depiction of the main character—by none other than Escobar's son. But he didn't threaten legal action, unlike Guzman's lawyers.
"Things are happening [in the series] that do not correspond to reality, despite the fact that there is no conviction confirming those events. That represents a grave violation of [Guzman's] right to be presumed innocent until proven guilty." Rodriguez told Mexican radio network Radio Fórmula about the El Chapo series.
Rodriguez also said, "The lawsuit against Univision and Netflix is not because Guzman wants royalties from the series, the lawsuit is for the moral damage and the affectation that is against Guzman within the process." He then said he will be discussing the matter no further. "I received a call from the lawyer who is taking Guzman's case in the United States and the lawyer asked me not to give more interviews because what is happening affects his defence."
El Chapo Guzman & Netfilx Cross Machetes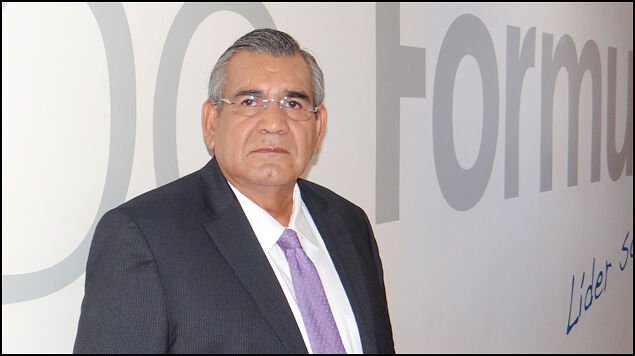 El Chapo Guzman's lawyer Jose Refugio Rodriguez
This is the second time El Chapo Guzman threatened to sue Netflix and Univision over the show. Last year another one of his lawyers, Andres Granados, said that the drug lord and former leader of the Sinaloa cartel hadn't authorized the show, and so it would face legal action. Neither Netflix or Univision responded to these claims, and the series went ahead and was broadcast.
Jose Refugio Rodriguez said he had not yet even had time to discuss the original matter with Guzman because his client is being kept "incommunicado" in a New York jail."
Strangely, it was El Chapo Guzman's wish to see his life story on screen that led to his capture in the first place. Before he was extradited to the US in January 2016 he met with Sean Penn and Mexican actress Kate del Castillo. Guzman wanted to discuss with them plans to make a movie biopic about his life. The meeting eventually led to the authorities discovering his hideout.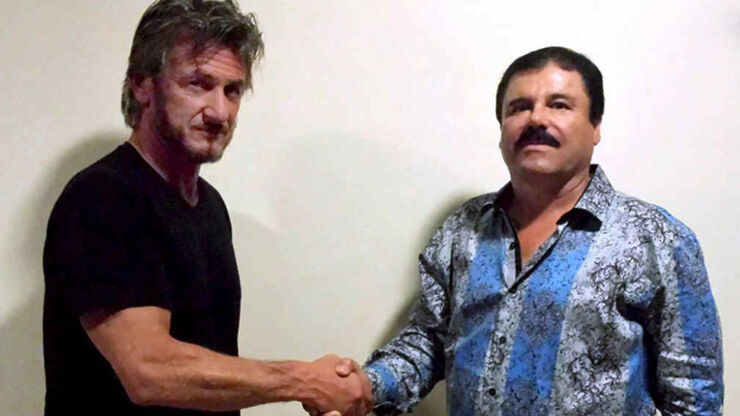 Actor Sean Penn and El Chapo Guzman
Related
Narcos Season 3 On Netflix "The Blow Must Go On!" Release Dates, Spoilers, Cast, Trailers & More
The New Narcos? Netflix Series 'El Chapo' Will Focus On Mexican Drug Kingpin Joaquin Guzman
Narcos At The Emmys – Will The Pablo Escobar Netflix Show Win Big For Season 2?