Narcos Season 3: Netflix Show Premiere Focuses On The Cali Cartel After Demise Of Pablo Escobar
After the demise of Pablo Escobar Netflix's Narcos Season 3 follows the Colombian cocaine trade as it shifts to the ruthless savagery of the Cali Cartel. Season 3 showcases a new chapter of the war on drugs with the Colombia government and DEA now tracking down these new cocaine kingpins after Escobar's death, shot to death by Colombian police at the end of Narcos season 2. Now it's time to see what happens in the next series.
Netflix have described Narcos Season 3 and the rise of the Cali Cartel with this catchy synopsis: "First they got the coke. Then they got the money. Now the Colombian cartels want the power. Let the drug wars begin."
The Cali Cartel was led by four powerful godfathers who expanded the Colombian drug trade from what Escobar had left behind to become the richest drug traffickers in the world, running their criminal empire "like a Fortune 500 company" as the Narcos Season 3 trailer states and comes with the exciting tagline 'Rise of a New Empire.'
These four 'Kings' are Gilberto Rodriguez Orejuela (Damian Alcazar), his brother Miguel Rodriguez Orejuela (Francisco Denis), Pacho Herrera (Alberto Ammann), and Chepe Santacruz Londono (Pepe Rapazote).
As they ruthlessly seek to expand and grow their business into New York and beyond, DEA agent Javier Peña (Pedro Pascal) along with American and Colombian law enforcement seek to combat them while trying not to let the body count pile up too high. It all adds up to what looks like a very exciting ride in store for all Narcos fans.
All the episodes of the the Narcos season 3 series were available to stream on Netflix from 1st September 2017.
Netflix Issue A Press Release On Narcos Season 3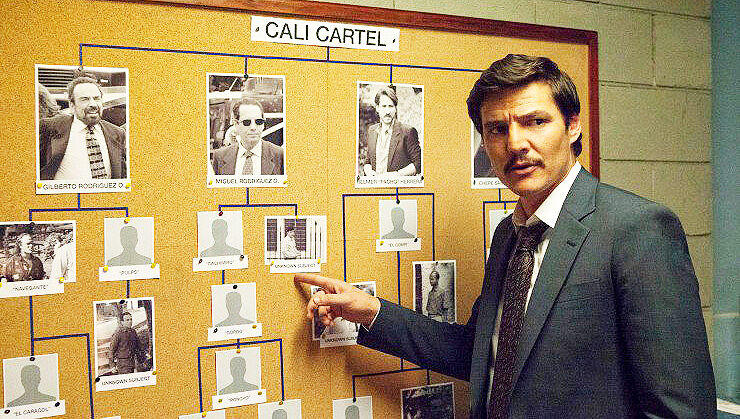 The big questions for fans of the hit Netflix series is, now with Escobar gone, what's the show going to be about?
An official press release from Netflix explained a bit more about what we can expect from Narcos season 3.
Now that the bloody hunt for Pablo Escobar has ended, the DEA turns its attention to the richest drug trafficking organization in the world: the Cali Cartel. Led by four powerful godfathers, this cartel operates much differently than Escobar's, preferring to bribe government officials and keep its violent actions out of the headlines. Just as Gilberto announces a bold plan to walk away from the business, DEA agent Javier Peña (Pedro Pascal) enlists the help of American and Colombian law enforcement to take it down. This season opens up a complex and ruthless world of new figures. This time around, all rules have changed for the narcos and their opponents – a fact many won't realize until it's too late.
Narcos Season 3 Trailer & The Rise Of The Cali Cartel
In the first Netflix teaser trailer above, released on July 14th 2017, we hear the words "Cocaine cartels are about successions." a voiceover from Pedro Pascal (who returns as DEA agent Javier Pena) says as the season 3 teaser begins. "While the whole world was focused on Escobar, Cali became the biggest cocaine cartel in history. To pretend that these guys weren't just as evil as the guy that came before them. That's a mistake."
It means in the new season from Netflix the action will be shifting from Medellín to the Colombian city of Cali. With the demise of Pablo Escobar the Cali Cartel went on to become even bigger and earn more than Escobar, who was the focus of Narcos season 1 and season 2. At one point they supplied a staggering 70% of the cocaine to the United States and 90% to Europe. It looks like the original tagline that we all saw at the end of season 2, "The Blow Must Go On" is definitely being honored and built on by the Cali Cartel.
As an indication of just how much the Cali Cartel were making, Netflix released the video below. It shows how much money they were earning every 30 seconds, which comes in at a staggering $22,500 or about $23.5 billion a year. "It was Cocaine Incorporated" says Pedro Pascal in the voiceover. Yup.
UPDATE: Narcos season 2 and Wagner Moura's Pablo Escobar have been submitted for 2017 Emmy Awards. The show didn't win any in 2016, but could see big wins for the dramatic events in season 2.
Netflix Narcos Season 3 - Beyond Pablo Escobar
A new featurette from Netflix (above) has some of the cast, and producer Eric Newman, discussing what viewers can expect from Narcos season 3.
And it's business as usual for the cocaine trade. Because although dramatic and certainly detrimental to Pablo Escobar, Newman notes that the manhunt for him didn't affect the flow of cocaine one bit.
"You cut the head off a snake, three more appear—in this case four—and their teeth are sharper." notes actor Pedro Pascal. While actor Damian Alcazar, who plays one of those heads— Gilberto Rodriguez Orejuela—weighs in with how elated the Cali Cartel were now that their nemesis and arch enemy was dead.
While Pepe Rapazote, who plays another head (drug lord Chepe Santacruz Londono), says the season will introduce a lot of amazing new characters. Not least Chepe himself, who had a masters in chemical engineering and Rapazote describes as "larger than life."—he's the guy in the trailer at the beginning sat in the hairdressers in case you were wondering.
How Narcos Season 2 Ended & Season 3 Will Begin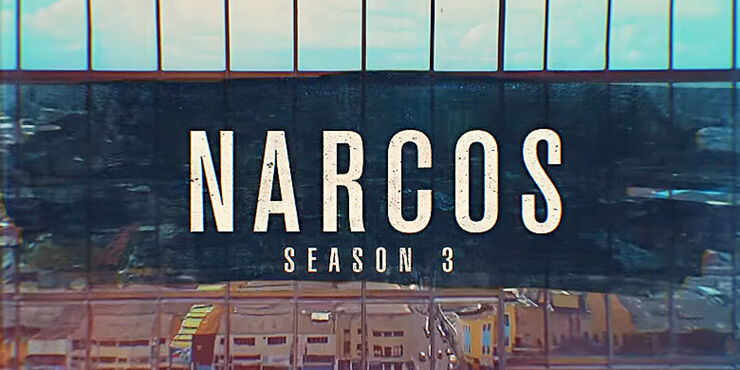 Narcos season 3 will follow on from the first two seasons of the Netflix Narcos series where we witnessed the rise and fall of Pablo Escobar (played by Wagner Moura), the infamous Colombian drug lord and narco-terrorist. It wasn't a flattering portrayal by any accounts, although Pablo Escobar's son has accused the show of glamorizing the lifestyle of the cartels (see below).
It also featured the US Drug Enforcement Agency (DEA) agents who hunted him down, Steve Murphy (played by Boyd Holbrook) and Javier Pena (played Pedro Pascal). Narcos season 2 ended (spoiler alert) with Escobar being gunned down on a rooftop.
It's ending implied that, well, that would be the last we saw of the Narcos series, but thankfully Netflix renewed the show. So anyone wondering if there will there be a season 3 of Narcos, yes there will be, you just need to hold out to September 1st. And there will definitely be a season 4 too. Jose Padilha and Eric Newman will continue as co-producers.
New Narcos Season 3 Characters & Connections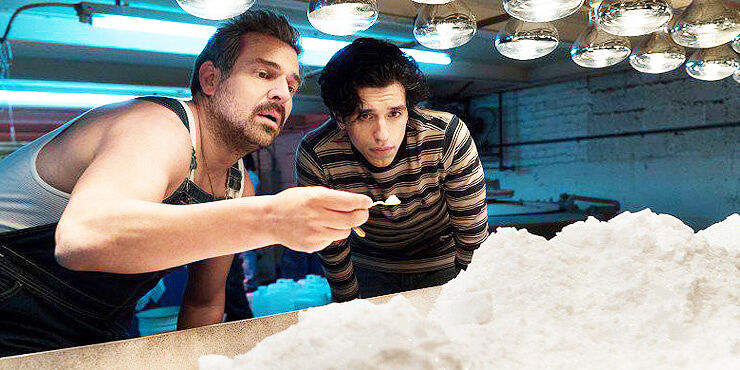 The Netflix press release also outlined the new characters and their associated roles and connections. See below:

- Gilberto Rodriguez Orejuela (Damian Alcazar): leader of Cali Cartel, 'boss of bosses.'

- Miguel Rodriguez Orejuela (Francisco Denis): the brains behind the rise of the of Cali Cartel and Gilberto's brother.

- Pacho Herrera (Alberto Ammann): the on-the-low hitman, runs the Mexican connection and international distribution.

- Chepe Santacruz Londono (Pepe Rapazote): runs the satellite NYC empire of the Colombian drug network.

- Salcedo (Matias Varela): Cali's head of security who prioritizes his wife and kids' protection over his bosses.

- DEA agents Chris Feistl (Michael Stahl-David) and Daniel Van Ness (Matt Whelan), who enter the operation with enthusiasm and inexperience.

- Franklin Jurado (Miguel Angel Silvestre): the cartel's money launderer who unknowingly puts his wife, Christina (Kerry Bishe) in mortal danger.

- David Rodriguez (Arturo Castro): Miguel's oldest son, who is reluctant at first to take a leading role in the cartel structure.
The Official Narcos Twitter And Cocaine INC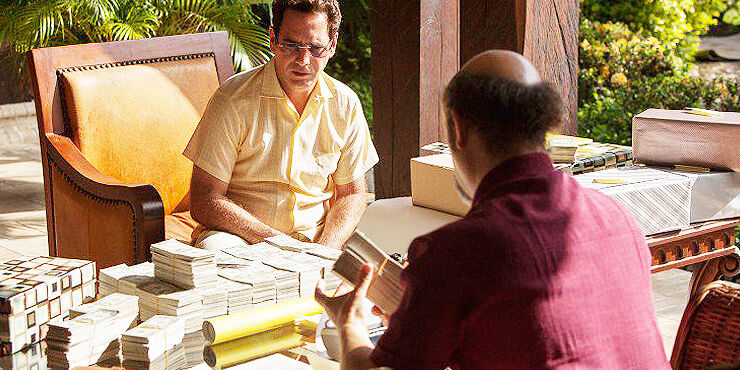 The official Narcos Twitter also tweeted out the below nodding to how the Cali Cartel industrialized cocaine production. It comes with the line, "It was Cocaine Inc. and they ran it like it was a Fortune 500 company."
New Netflix Narcos Season 3 Cast members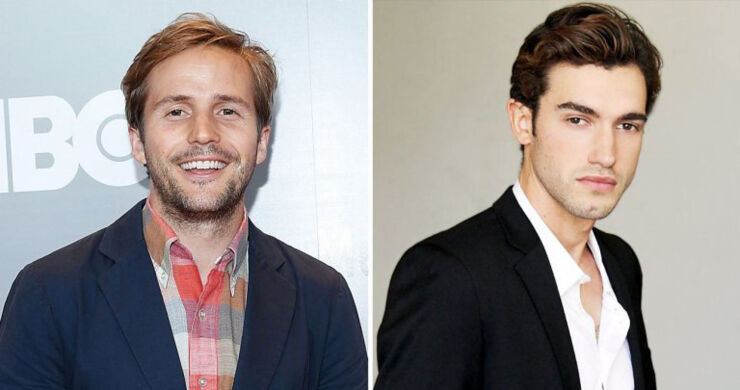 Michael Stahl-David (left) and Matt Whelan (right) join Narcos Season 3.
There will be some new characters appearing in Narcos season 3 however. Actor Michael Stahl-David and New Zealand actor Matt Whelan have both committed as regulars. "Stahl-David will play Chris Feistl, a young American DEA agent who sought out assignment to Colombia as the drug trade shifts to the Cali Cartel's takeover in the wake of Pablo Escobar's death." The Hollywood Reporter said. "Whelan will play his partner, Daniel Van Ness. Feistl is described as being the more straight-edge and serious agent of the two."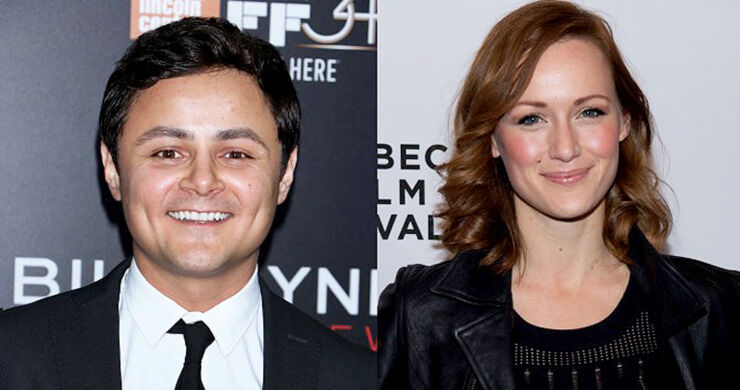 Michael Arturo Castro (left) and Kerry Bishé (right) join Narcos Season 3.
Arturo Castro (Broad City) and Kerry Bishé (Halt and Catch Fire) have also joined the Narcos season 3 cast, according to Deadline who say: "Castro will play the series regular role of David Rodriguez, Miguel's oldest son, although he is reluctant at first to take a leading role in the cartel structure, as his Uncle and Father are arrested, he must take over. Bishé will recur as Christina, an American woman who met her Colombian husband in college. But as her husband gets deeper involved in the cartel and things start to go badly for the people around them, she knows she needs to get her family out, so she turns to the US Embassy for help."
Cinema Blend spoke with Guatemalan actor Arturo Castro about playing David Rodriguez. "There's a fearlessness to youth." Castro said. "And kinetic energy about wanting to prove yourself, wanting to take yourself seriously, wanting a place on the table. And 'how do you prove yourself?' is kind of David's throughline. But I think, besides his ruthlessness, he's very perceptive. In the cartel, he's the first one to notice people are ratting them out."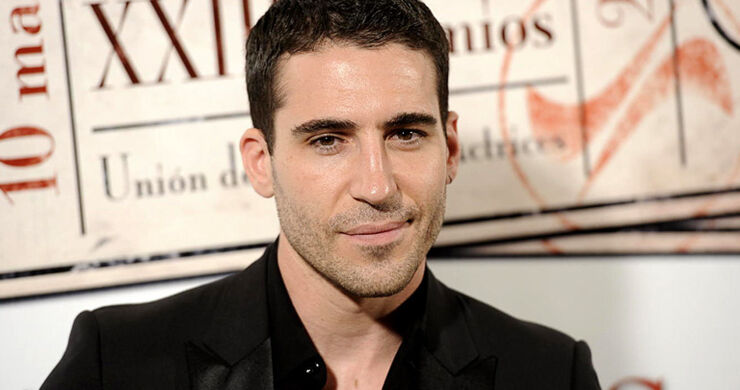 Miguel Angel Silvestre joins Narcos Season 3.
Another new cast member will be 34-year old Spanish actor Miguel Angel Silvestre known for his role in Sense8. Silvestre has been heading to Bogota, Colombia for filming and Spanish magazine Hola! has noted that he'll be playing a character who's in charge of laundering money for the Cali Cartel, a man known as Franklin Jurado. "He is an enigmatic person." says Silvestre. "It is not yet very well known how he is. He's had a love story that was bitter and also filled [with] hatred."
Speaking further about his role to The Hollywood Reporter Silvestre said,"The interesting [thing] about my character is that he was young. He was an orphan and he won a mathematical contest so the Cali cartel felt like, 'This guy can make us some use.' So they adopt me. They sent me to Harvard. Then when I got back, they told me, 'Now, you have to work for us.' That's a door that once you open it, you cannot run away from, and from that world and that situation that my character lives."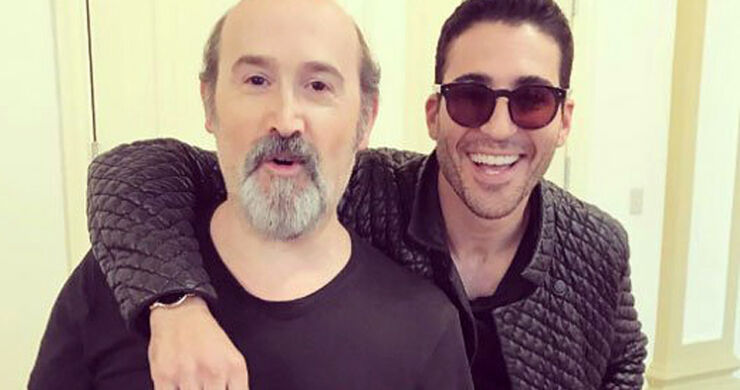 Javier Cámara (right) with fellow Spanish Narcos actor Miguel Angel Silvestre (right).
Along with Silvestre, another Spanish actor is joining for season 3. His name is Javier Cámara and he's appeared in Pedro Almodóvar films Talk to Her, Bad Education and I'm So Excited. He also starred in HBO's The Young Pope. According to various Spanish entertainment sites in Narcos season 3 he will play one of the new dangerous drug traffickers who inherited the cocaine trading empire left behind by Escobar in the 80s.
Speaking about the role Cámara also hinted that his character is a well known Colombian drug trafficker: "I cannot say who it is because he exists, he has a name and surnames. I will not tell [you] if he is dead or alive. I'm going to give a very clear track: I will only be [in it] one season and there will be many dead. I've said enough!"
Netflix Spain also posted a humorous video showing Cámara practising his Colombian accent for Narcos season 3, attempting the line, "Hijo de puta malparido." which roughly translated means something along the lines of "Son of a bitch, bastard."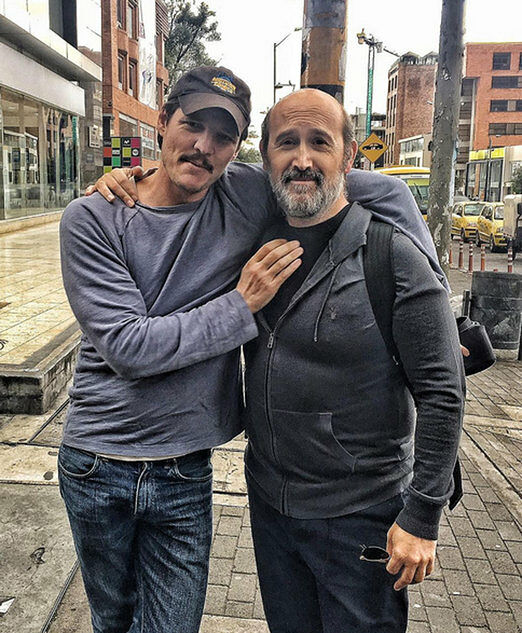 Pedro Pascal and Javier Cámara
Narcos Season 3 Netflix Cast (Who's Still Alive?)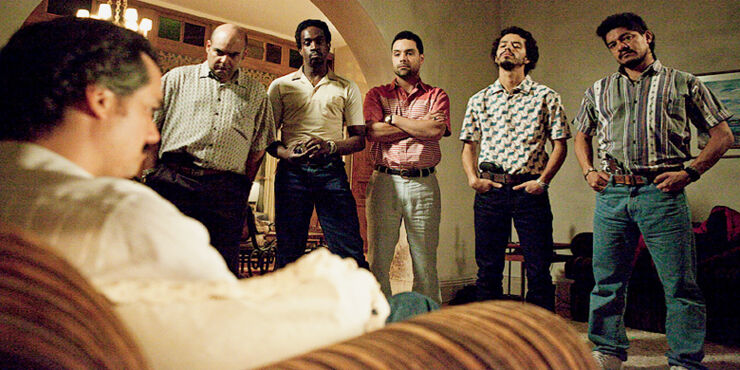 Netflix Narcos season 3 Cast image via Collider.com
Someone who won't be returning is Boyd Holbrook who played the other DEA agent who took down Escobar, Steve Murphy. In the first two seasons he was the main character whose voiceover drove the narrative. If this new teaser is anything to go by, it looks like that voiceover will now come from Pena, as the DEA and Colombian authorities battle the ruthlessness and size of the Cali cartel.
Pedro Pascal has been confirmed as returning as DEA agent Javier Pena. Pascal was recently on Jimmy Kimmel and said this about season 3 of Narcos, "We go after the Cali Cartel. People know a lot less about the Cali Cartel. They were richer than Pablo, there were four of them, they took over Miami after Pablo was killed, and they already owned New York, so there's a lot...of cocaine in season 3."
Pena's partner Steve Murphy will not be appearing in season 3 Narcos. In the real life events that the show is based DEA agent Murphy left Colombia after Escobar was killed and headed back to the US.
As for the cartels, Damian Alcazar will be returning to Narcos as Gilberto Orejuela and his brother Miguel will be played again by Francisco Denis.
Netflix Narcos Season 3 actor Pedro Pascal talks with Jimmy Kimmel
Damian Alcazar will return as Gilberto Orejuela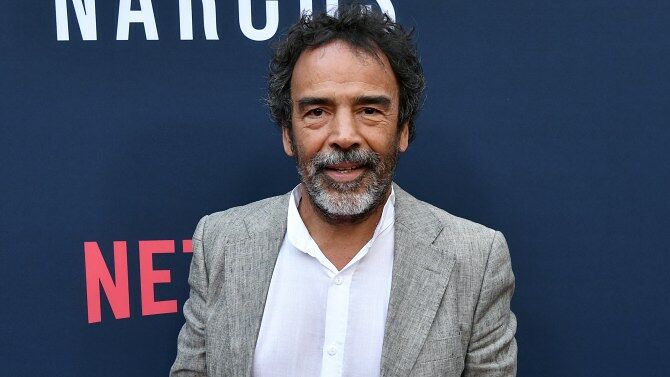 Narcos season 3. Actor Damian Alcazar will return as Gilberto Orejuela.
Pedro Pascal will return as Javier Pena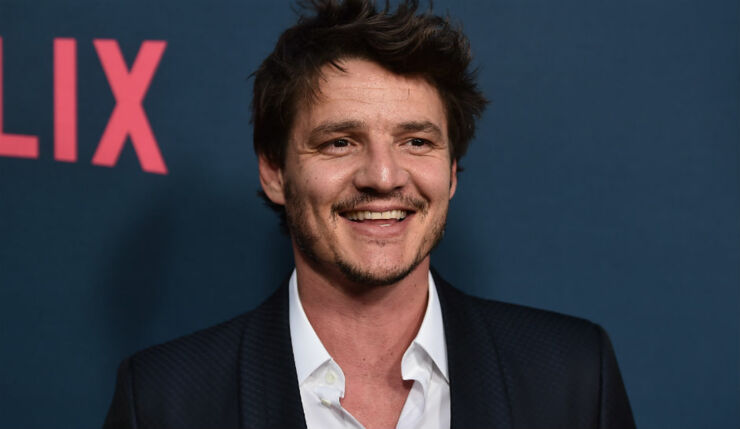 Narcos season 3. Actor Pedro Pascal will return as Javier Pena.
Narcos Season 3 Plot - Life After Pablo Escobar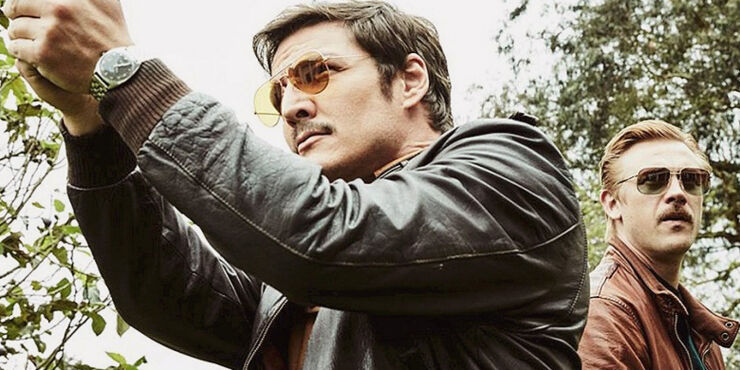 Netflix Narcos Season 3 plot image via Australia Network News
With Escobar gone the Narcos Netflix series will now feature Gilberto Orejuela as the main villain and the Cali Cartel's reign will take center stage. This is what happened in real life with the Cali Cartel controlling 90% of the global cocaine market after Escobar left the scene, earning themselves the tag of "the most powerful crime syndicate in history" by the Drug Enforcement Administration.
Talking to The Hollywood Reporter showrunner Eric Newman explained that there's a kind of revolving door aspect to the narco kingpins of Colombia. "We'll certainly exploit that." he says. "From the beginning when we decided to call the show Narcos and not Pablo Escobar, I had always had in mind to tell the continuing story of cocaine. Jose [Padilha], Doug [Miro], Carlo [Bernard] and I wanted to tell a story about the drug war and never just about one person or organization. We had always planned on continuing on."
He continues:
We are going to look deeper into the systemic effects within Colombia of cocaine and corruption. Unlike Escobar, who had positioned himself as an outlaw, Cali was very much a part of the system. They had bought their way in and they enjoyed a different kind of protection than Pablo did. Pablo was protected by the people who loved him and Cali was protected by a political and economic system that they had rather ingeniously built. It's a different kind of villain. While Escobar was a single-cell organism, they were a complex, multi-celled organism.

There are four Cali godfathers: brothers Gilberto and Miguel (Francisco Denis), Pacho Herrera (Alberto Ammann), all of whom we've met, and then there is a fourth named "Chepe," who is a sort of fascinating and colorful guy. It wouldn't be surprising to anyone to know that they met bad endings, but I think as we learned in season two, it's getting there that's fun. They're certainly going to be a big part of season three.
On The Set of Netflix Narcos Season 3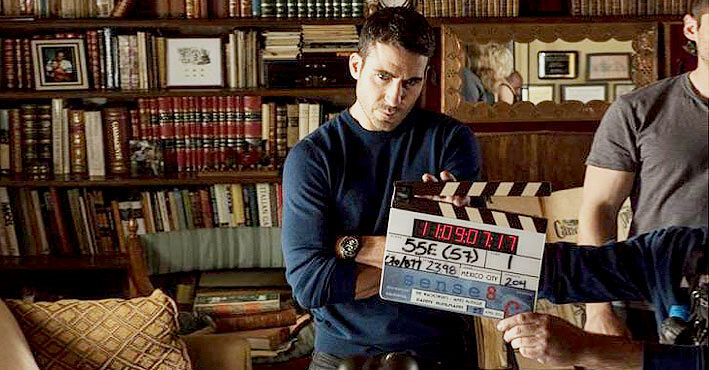 Sense8' actor joins Narcos Series 3 as one of Cali Cartel's assets.
Pedro Pascal who returns as Javier Pena in the new series of Narcos was spotted in February 2017 filming in Cartagena, Colombia. His character was chasing down a suspect and arresting them. He later took to Instagram to post a picture with his new co-star Miguel Angel Silvestre. He also posted another pic from filming in Colombia, one of him in a hammock saying, "Working hard #NarcosSeason3 #Netflix #Cali #Colombia"
Silvestre also posted some pics of the pair to his Instagram, captioning one "#narcosseason3 Be able to work with good friends is priceless!" He's also posted a pic of him with actor Alberto Ammann who plays Helmer "Pacho" Herrera, fourth in command in the Cali Cartel, with the caption "I am very happy that I've got to work with my friend @albertoammann"
Pacho could be the new big villain in Narcos, filling the void left by Escobar. The show's executive producer has told Entertainment Weekly that, "They're certainly teed up for that, that's for sure. This show has always been about cocaine. We purposely did not call the show Pablo Escobar or Medellin. In the same way that Osama Bin Laden begets ISIS, Medellin begets Cali begets the Mexican Cartels. Though they existed at the same time, Cali really got the Mexicans into cocaine, which proved to be a much better business than heroin."
Working hard #NarcosSeason3 #Netflix #Cali #Colombia
Que hace @miguelangelsilvestre en #Cartagena??? #NarcosSeason3 #Colombia #Netflix
#narcosseason3 Be able to work with good friends is priceless! Poder trabajar con buenos amigos no tiene precio! #narcosseason3 #netflix @pascalispunk
⚡ #narcosseason3 @netflix #netflix @pascalispunk
#narcosseason3 #netflix Que suerte poder trabajar con mi amigo @albertoammann ! I am very happy that I've got to work with my friend @albertoammann
#NarcosSeason3 #Netflix #Cali #Colombia
Wagner Moura Speaks: Now That Escobar Has Gone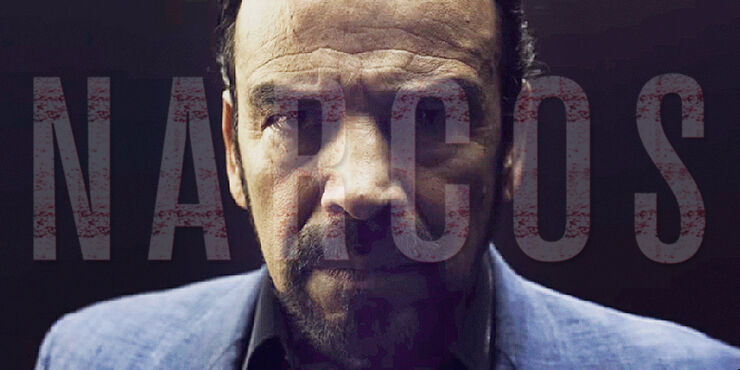 Wagner Moura, who played Pablo Escobar in Narcos season 1 and Narcos season 2, has spoken about what direction Narcos season 3 will head in now that his character is gone.
The Narcos official Twitter released a video titled Life After Pablo, which sees Moura ruminating on what happens now that Escobar is gone. "It didn't change anything. Killing drug dealers is not the solution for the problem of the drug trade." he says. "After Pablo, you had Cali, after Cali, Mexico, after Mexico, you know...This is not going to end with this policy of 'War on Drugs.'"
Later on in the video he notes that even he's intrigued by what the new season will bring. "Oh I really want to see the third season." notes Moura who won't be appearing, unless in flashback, in Narcos season 3. "The idea was always to follow the drug trade, to talk about the drug trade. Pablo Escobar is just the beginning of it so I'm really curios to see what's going to happen next."
Check out the full video below.
Narcos Season 4 Netflix Release Date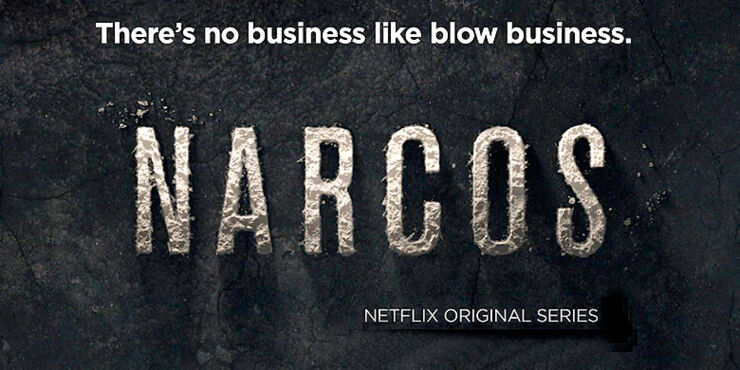 Netflix Narcos Season 4 release date via Netflix.com
With Narcos season 3 premiere on September 1 on Netflix it's likely that Narcos Season 4 will premiere sometime in 2018 following Netflix's trend of launching a new series on the first Friday of the month..
As for what it will be about, in the same interview with The Hollywood Reporter Newman said that they might chose to focus on the Mexican cartels. The Narcos Twitter account also tweeted about El Chapo, the notorious Mexican drug kingpin, saying "We'll catch up with you, El Chapo. In the meantime, taking notes..." They need to be careful he doesn't sue them for defamation though.
"I could talk a long time about the Mexican cartels and their story is fascinating, their origin stretching into today." Newman said to The Hollywood Reporter about Narcos season 3. "Cali was the cartel that really utilized the smuggling routes through Mexico and the Mexican heroin smugglers who were already incredibly successful. They very much got the Mexicans into the cocaine business, so there is sort of a natural evolution there. As to whether or not I would move directly into Mexico, it's certainly a possibility."
Pablo Escobar's Son Slams Narcos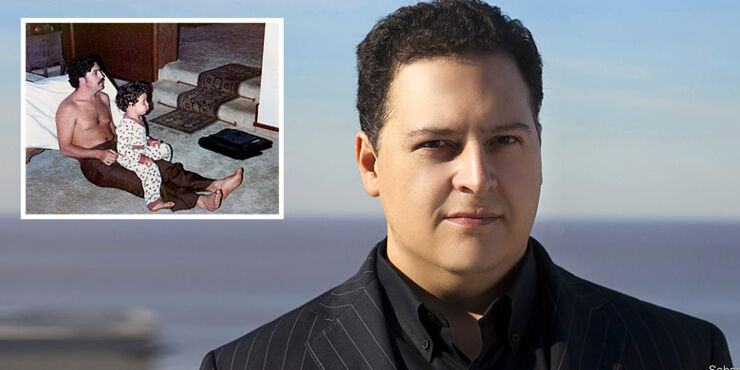 Sebastian Marroquin, the son of notorious Colombian drug kingpin Pablo Escobar (who changed his name from Juan Pablo Escobar after his father died) has criticized the show Narcos for its depiction of drug traffickers. He says it paints them in too flattering a portrait.
"Today there is a cult of violence, to which the series done on my father collaborate." Marroquin told Spanish newspaper El Periodico. "I am not opposed to telling stories, but to glorify criminals and show drug trafficking with glamour, this confuses the youth. Every day I get messages from young people asking for help to be like my dad. They want to be that bandit, they send me pictures dressed like him, with his moustache, with his hairstyle, with his sayings, making an ode to violence. The narco series has made my father a hero and have installed in the young the idea that being a narco is 'cool'."
It follows on from Marroquin criticizing the show last year when he posted on Facebook what he saw as 28 inaccuracies from the Netflix series. In the interview with El Periodico he says that he offered the show access to the family archive but they weren't interested.
"Before they started the first season I went to them and offered them access to the family archive." he said. "Photos, memories, unpublished videos, letters of my father. I proposed to tell the whole story without manipulating it, but they told me that they were not interested, that the family knew nothing. They preferred the inventions of writers who write from California, to the truth of those who suffer in this story and have learned lessons from it. The sad thing is that now there will be those who believe that reality was as the series tells it."
Marroquin left Colombia after his father died to begin a new life in Argentina, becoming a public speaker speaking out against the drug war that ripped Colombia apart. In 2014 he published a book Pablo Escobar: My Father detailing what his life was like as the son of the leader of the Medellin cartel. He's recently released a follow up called Pablo Escobar: What My Father Never Told Me.
New Film Focuses on Pablo Escobar's Drug Smuggler
In Narcos season 1 episode 4 we meet Barry Seal (aka Mr Pickles) played by actor Dylan Bruno. He was a pilot turned drug smuggler who ran drugs for the Pablo Escobar's Medellin cartel in the 1980s. He also worked as a double agent, an informer for the CIA, and in the episode he gets an incriminating photo of Escobar handing over a suitcase filled with cocaine.
Now Tom Cruise (who recently confirmed Top Gun 2 is happening) is playing Seal in a biographical movie called American Made directed by Doug Liman. It's due out 29 September 2017. Here's the official synopsis:
In Universal Pictures' American Made, Tom Cruise reunites with his Edge of Tomorrow director, Doug Liman (The Bourne Identity, Mr. and Mrs. Smith), in this international escapade based on the outrageous (and real) exploits of a hustler and pilot unexpectedly recruited by the CIA to run one of the biggest covert operations in U.S. history.
Based on a true story, American Made co-stars Domhnall Gleeson, Sarah Wright, E. Roger Mitchell, Jesse Plemons, Lola Kirke, Alejandro Edda, Benito Martinez, Caleb Landry Jones and Jayma Mays.

Narcos Wagner Moura and Noel Gallagher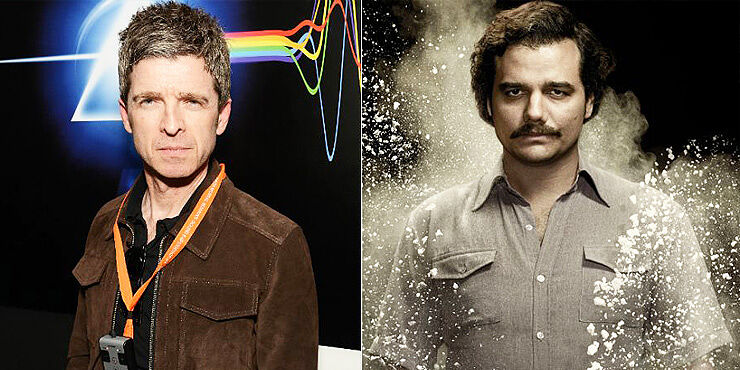 Former member, guitarist, and songwriter of Oasis Noel Gallagher, brother to the band's front man Liam, showed how much of a fan he is of Narcos for his 50th birthday.
Noel had sent out invites to his Narcos-themed party that had Noel posing like Pablo Escobar (Brazilian actor Wagner Moura) in the promotional posters for the Netflix show. It also featured the tagline "There's no business like blow business."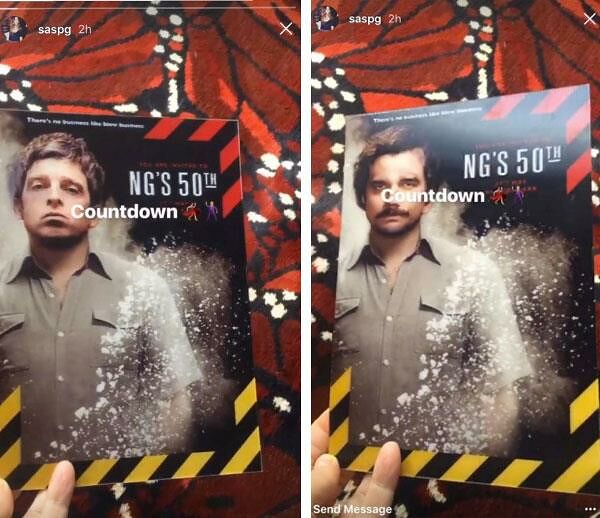 Noel Gallagher's Narcos-themed party invite
The party itself featured a mariachi band, and as an added surprise present Wagner Moura sent a special video message to Noel on his birthday (29 May) tweeting, "Hey @NoelGallagher, el patrón heard it's your birthday..."
Speaking into the camera Moura's video message said, "Hey Noel, Happy Birthday. I saw your invite for your 50th party. It's really impressive, you look like Pablo Escobar much more than I do." Adding: "I'm a big fan, so to celebrate, I'm going to show you something that I think you'll really love."
He then plays a video of Narcos footage with the show's theme music, but with Noel's head superimposed to replace Moura's as Escobar. Check it out below.
Related
Narcos At The Emmys – Will The Pablo Escobar Netflix Show Win Big For Season 2?
The New Narcos? Netflix Series 'El Chapo' Will Focus On Mexican Drug Kingpin Joaquin Guzman
Mexican Drug Lord El Chapo Guzman To Sue Netflix For Defamation