Kids Read Books To Traumatized Shelter Dogs To Prepare Them For Their Forever Homes
Finding shelter animals a new home often means rehabilitating them in some way, because they've generally suffered traumatic experiences and as such can be fearful of people or too aggressive. The Humane Society of Missouri is tackling this in an interesting way by getting children to read to the animals, in the process making the dogs more adoptable.
The Shelter Buddies Reading Program sees children sit next to the dogs' kennels and read to them, sometimes tossing them a treat to reinforce positive behaviour. The process not only helps the more timid dogs to relax and more boisterous dogs to be calm, but also helps the kids with their reading skills and helps them empathise with animals.
"We wanted to help our shy and fearful dog without forcing physical interaction with them to see the positive effect that could have on them," the program director Jo Klepacki told The Dodo. "We launched the program last Christmas, but now we offer it once a month."
Kids undergo a ten hour training program where they learn how to read a dog's body language to detect if they're calm or anxious, and also to work under supervision. Once they've completed the training they can come back any time with their parents and read to the dogs.
The program has been a success in helping dogs find forever homes (the shelter are thinking of implementing a cat reading program too) and has also seen lots of kids wanting to sign up. It's open to kids aged between 6 and 15 and you can sign up online.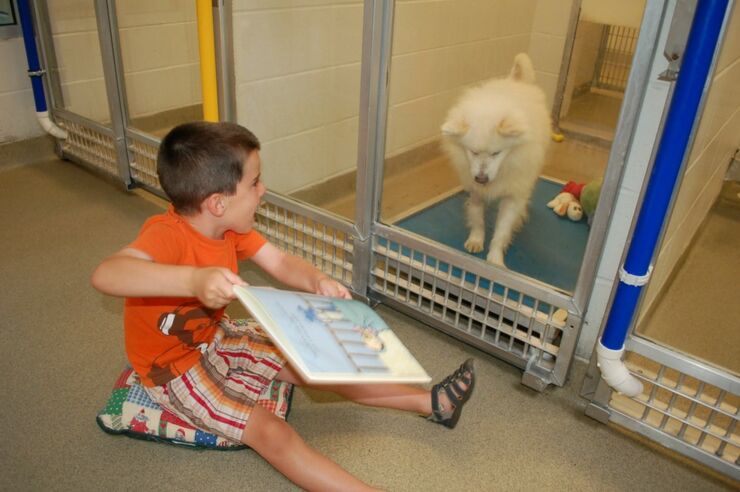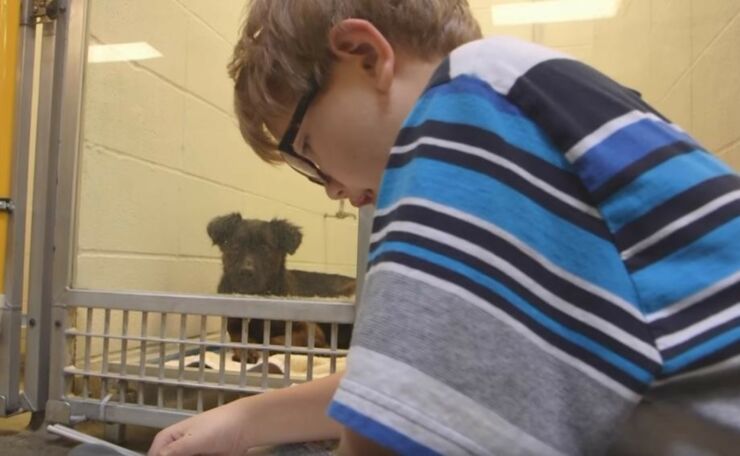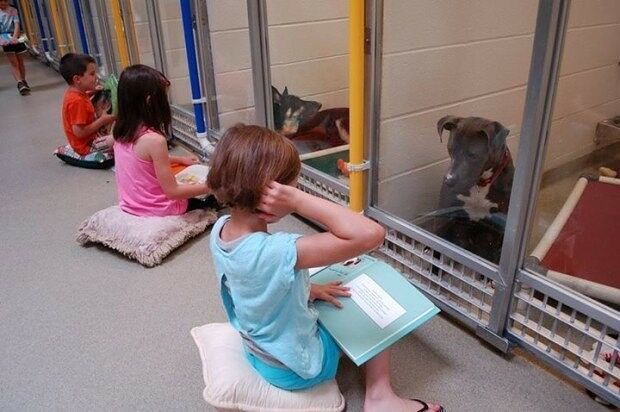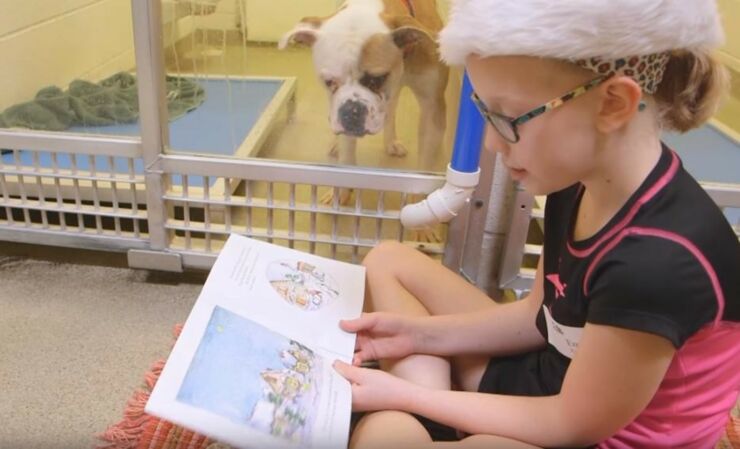 Images via HSMO