Man Running To Bermuda From Florida In Inflatable Bubble Gets Rescued By US Coast Guard
Endurance runner Reza Baluchi had set out to reach Bermuda, via the Bermuda triangle, from Florida in a giant inflatable bubble called the Hydro Pod. Sadly, for mankind in general, Baluchi had to be rescued on Saturday by the US Coast Guard. He was 70 nautical miles off the coast of Miami.
Baluchi is a peace activist and is on a mission to "unite the world as one" by running through 195 countries.
For his trip to Bermuda he'd designed the Hydro Pod so he could run on water. "He loves running so much that he got bored of running on land and now wants to take this challenge." his website notes.
You can check out the promotional video for the challenge at the top of this post.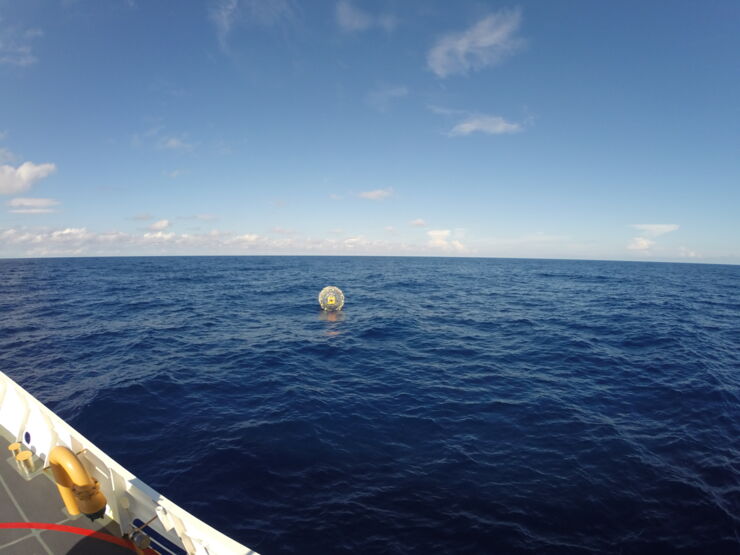 At sea.
Knowing the pod was going to get insanely humid, he'd prepared for it by running in 120 degree heat.
Everyone wants to know how Reza Baluchi will be successful in his travel to through [sic] the Bermuda triangle. Reza is so confident that he will succeed in this trip because he has carefully articulated every detail it takes to survive.
CNN reported that the US Coast Guard came across Baluchi on Wednesday 1st October, saying in a press release: "Baluchi was reportedly disoriented and asking for directions to Bermuda."
He was later rescued on 4th October after activating his Personal Location Beacon (PLB).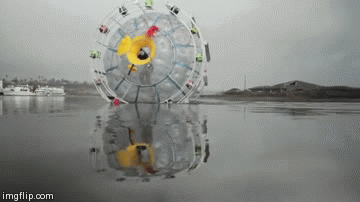 Baluchi testing the bubble prior to his failed journey (via).
Even though Baluchi was carrying some protein bars and bottled water the coast guard who found him requested he terminate his trip "due to the lack of supplies on board to sustain him." What a spoilsport.
Let's hope Baluchi attempts it again, but next time takes a couple more protein bars to help him on his admirable quest for world peace via inflatable pod.
Below is some murky footage from a helicopter cam of the actual rescue.