It's Man Vs. Machine As Guy Races London Subway Train From Station To Station
Who's faster? The London subway system or a guy running on foot? James Heptonstall decided to find out as he raced between two subway stations, Mansion House and Cannon Street, to see if he could beat the train at its own game and declare victory for commuters everywhere.
Heptonstall filmed his 380m journey on a GoPro as left the train carriage at Mansion House and sprinted to get back on the same carriage at Cannon Street before the train pulled away.
His race included climbing 75 steps, taking on ticket barriers and pounding the London streets and he completed it in 78 seconds. Meanwhile his friend shot footage from inside the train catching Heptonstall making his final dash to the open doors before collapsing on the carriage floor, while his fellow passengers applaud his Herculean effort.
And his efforts didn't go unnoticed by the internet either:
You can check out his route below.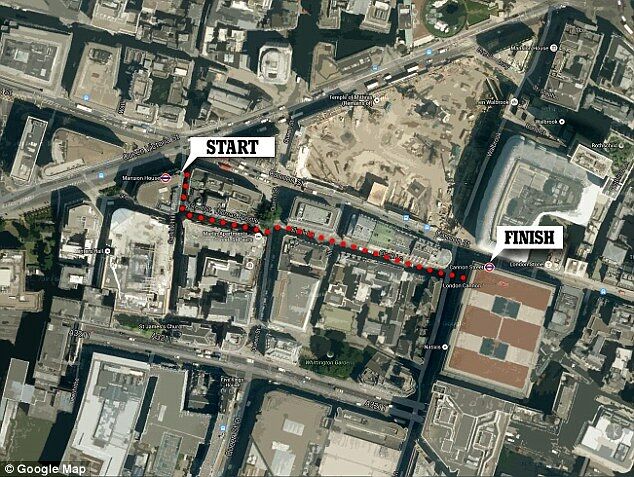 Image via