Miserable Moggy Grumpy Cat Is Set To Star In Her Own Comic Book Series
Not content with being one of the most famous cats on the internet, a place that is overrun with cats, and having her own movie and merchandise, Grumpy Cat is now due to get her own comic.
The miserable moggy and her bro Pokey will star in a three issue miniseries detailing their misadventures to be released this fall by Dynamite Entertainment. The deal with Grumpy Cat Limited will involve print and digital comic books and graphic novels. They also hope to launch a website in the summer where they'll upload weekly Grumpy Cat comic strips.
"With her ever-present pout and sassy disposition, Grumpy Cat has won the hearts of people everywhere. I can tell you, we're thrilled, just absolutely thrilled, to bring this adorable curmudgeon's misadventures to the comic world!" says Keith Davidsen, marketing manager of Dynamite Entertainment.
Keith goes on to say, "One of the most important responsibilities for today's comic publishers is creating content that will attract fresh new audiences to experience the wonders of the medium, and Grumpy Cat is the perfect combination of unbearable cuteness, instant fan appeal, and established multimedia presence to make just such a thing happen,"
The comic book follows on from Grumpy Cat's two New York Time Best Selling Books, The Grumpy Guide to Life and Grumpy Cat: A Grumpy Book. Yes, this is the world we're living in now.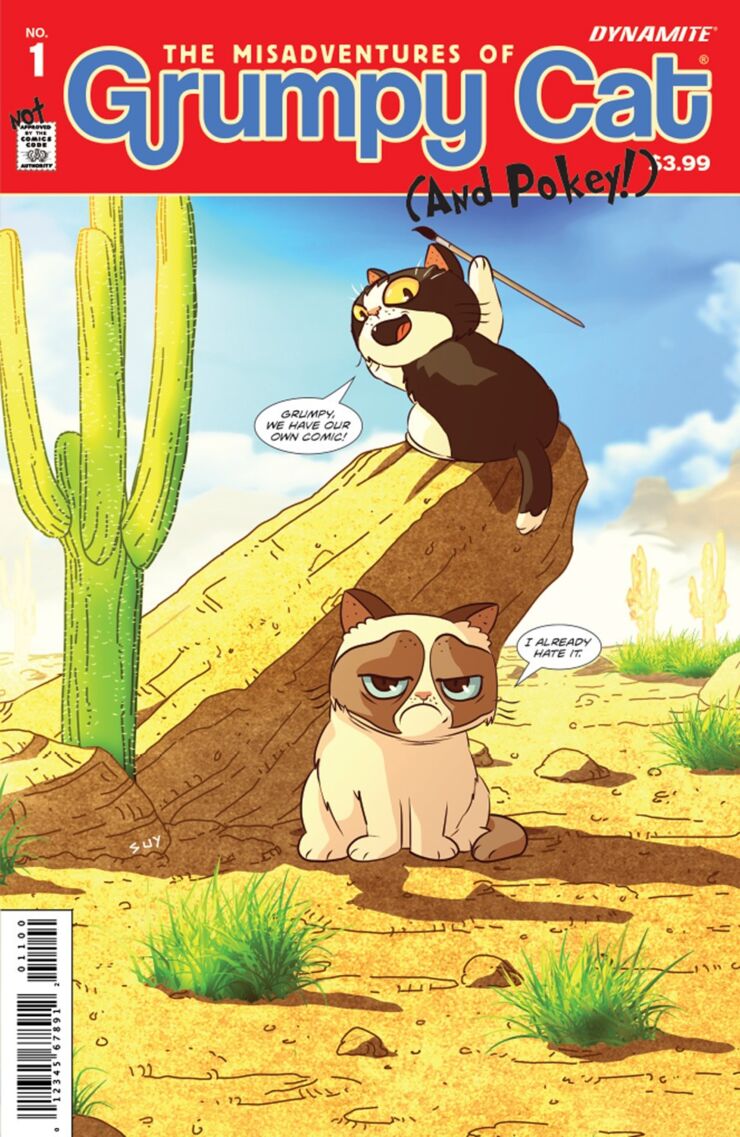 And yes, in case you didn't know, or chose to forget, Grumpy Cat really did have her own movie, Grumpy Cat's Worst Christmas Ever , about a lonely cat living in a mall pet shop. Because she always gets passed over and never gets chosen by customers, this kitty develops a sour outlook on life until…one day during the holidays, a very special 12-year-old girl named Chyrstal enters the pet store and falls in love with Grumpy Cat.
Unlike all the Marvel characters making the transition from comic books to movies Grumpy Cat's managed to achieve it the other way around.