Photographer Captures The Dazzling Multicolored Goods For Sale At China's Largest Marketplace
We all know that a lot of the throwaway and plastic crap (along with our shiny preciouses) we buy gets made in China, and it starts its eventual journey into your house in China too.
The inflatable toys, the plastic dolls, the kitschy decorations and jewelry, all rainbow-colored sh*t of global capitalism are captured by photographer Richard John Seymour in his series Yiwu Commodity City, which documents the huge swaths of goods for sale at China's largest market place.
The resulting images are beautifully composed, striking, and slightly unsettling—like you're peering into another world. Writing on his website he says:
Yiwu is a city in the Zhejiang province of China, South of Shanghai. It hosts China Commodities City, famous for being the largest small commodity wholesale market in the world.

Thousands of stalls like this exhibit multiple and slight variations on a particular item. Each individual seller occupies a space consumed by the very items that make them their living. They sell orders by the thousand to be exported across complex logistics networks, disseminated to a world of dispersed consumers.

This collection represents about 10% of this series, and less than 0.1% of Yiwu's stalls.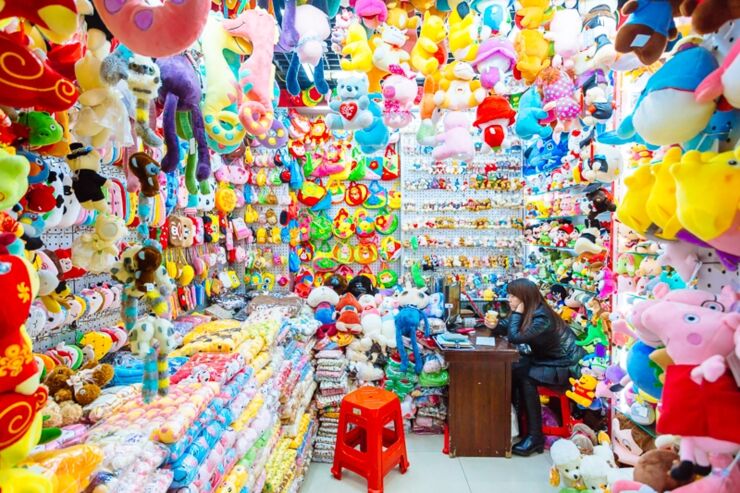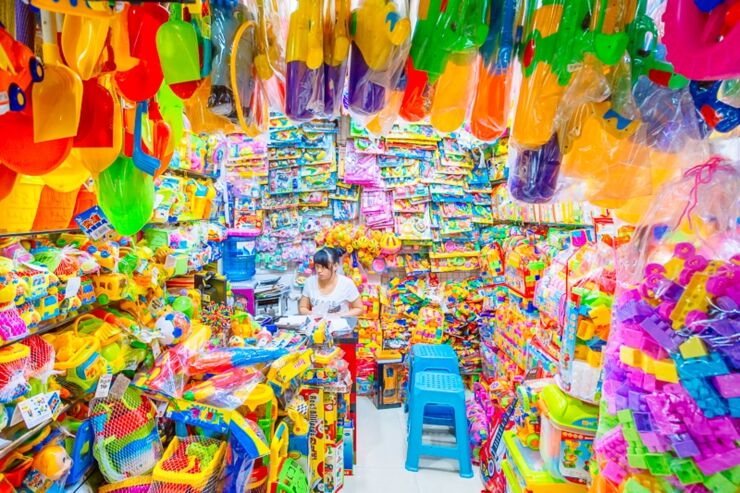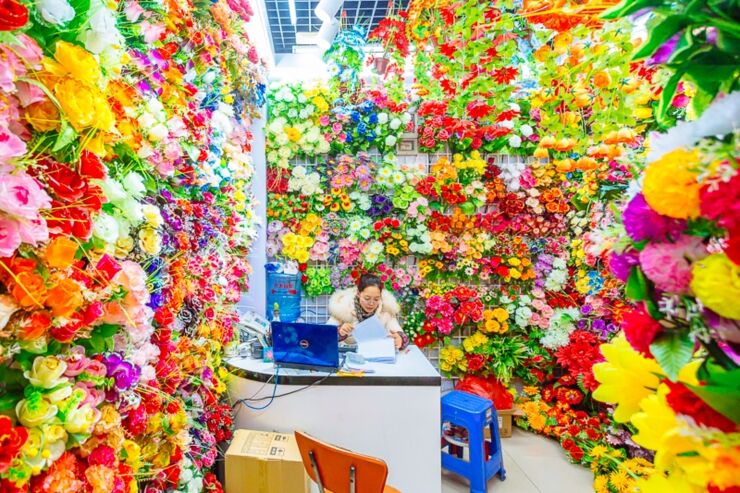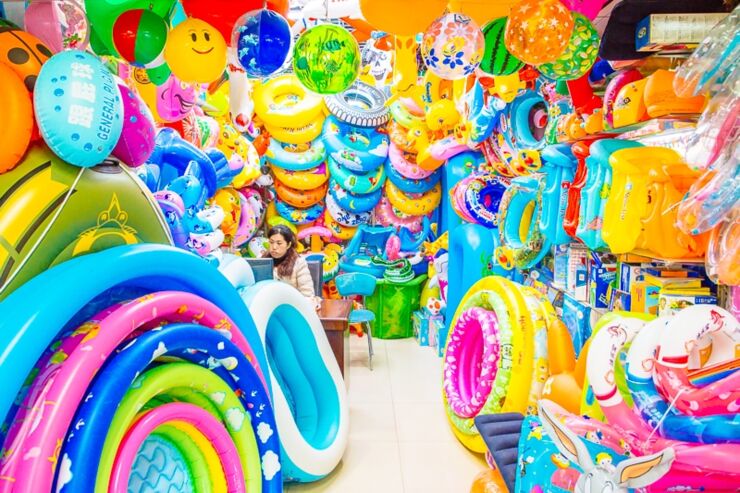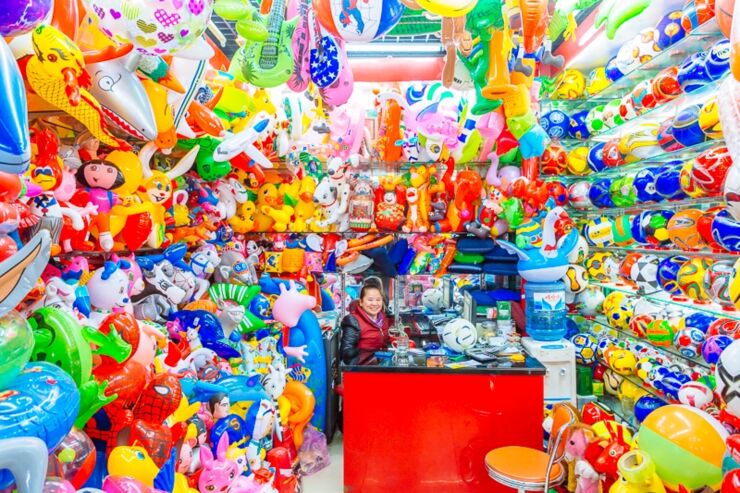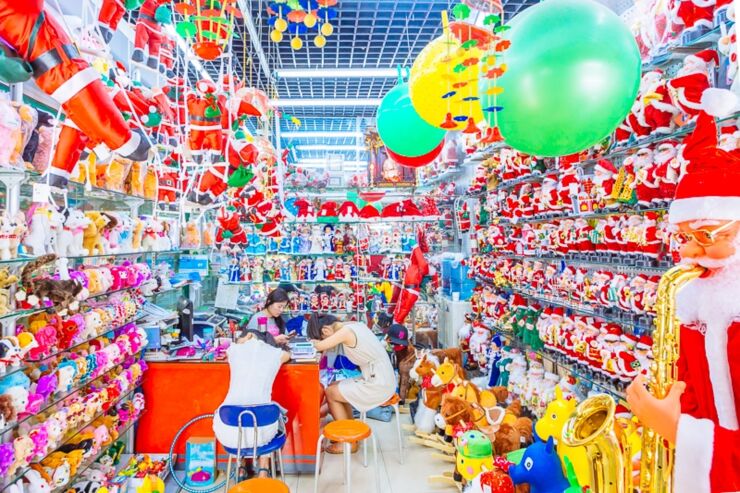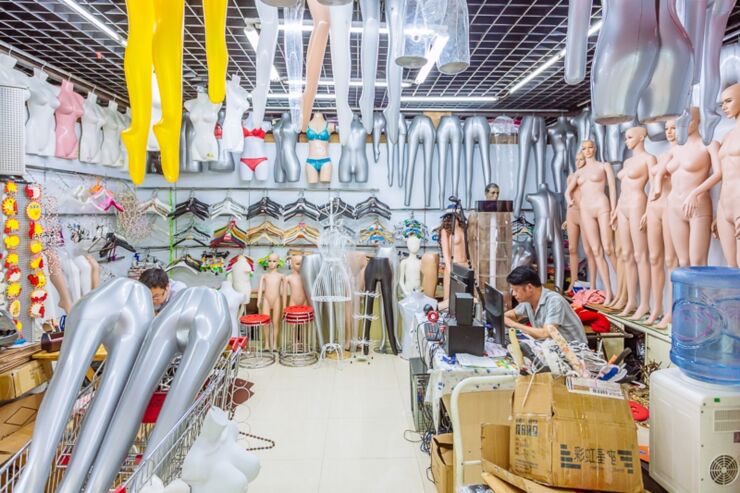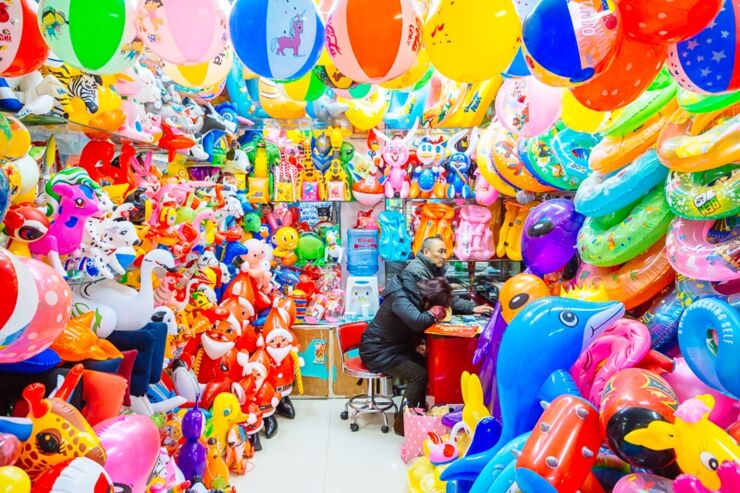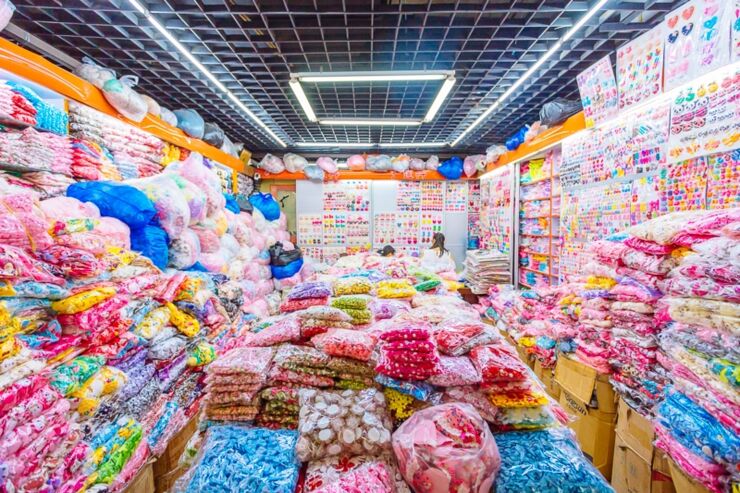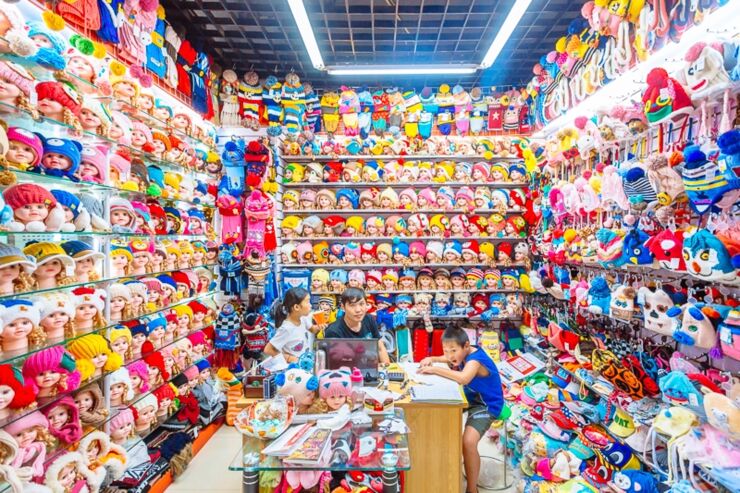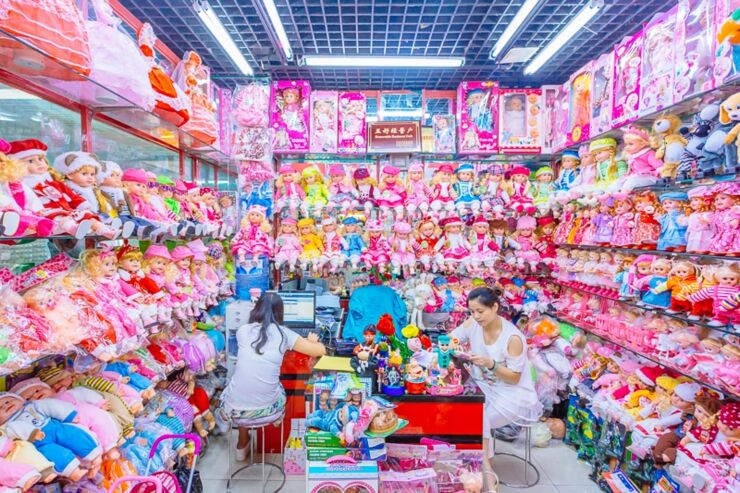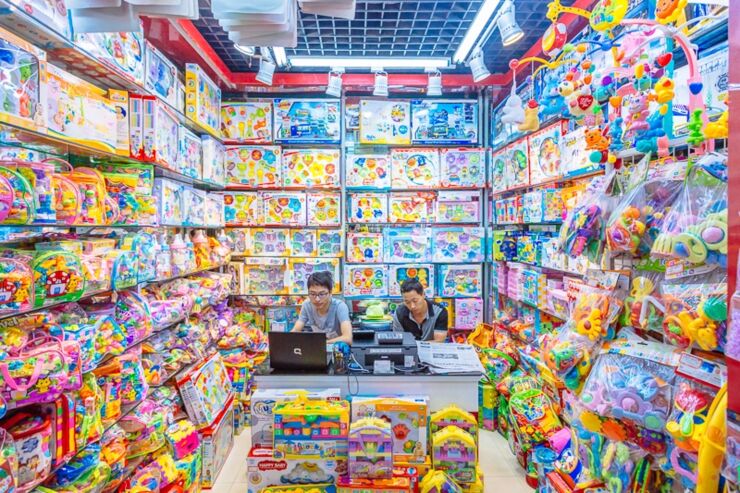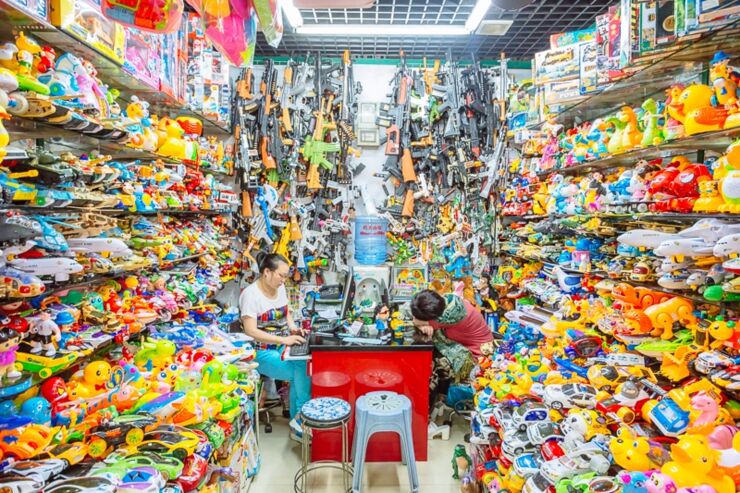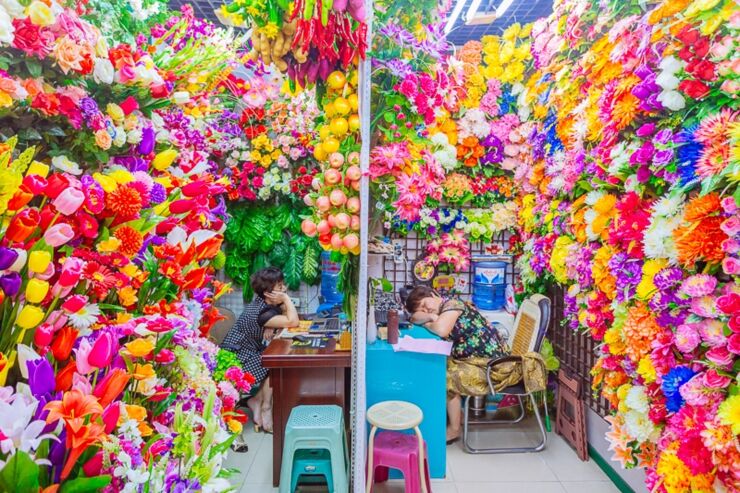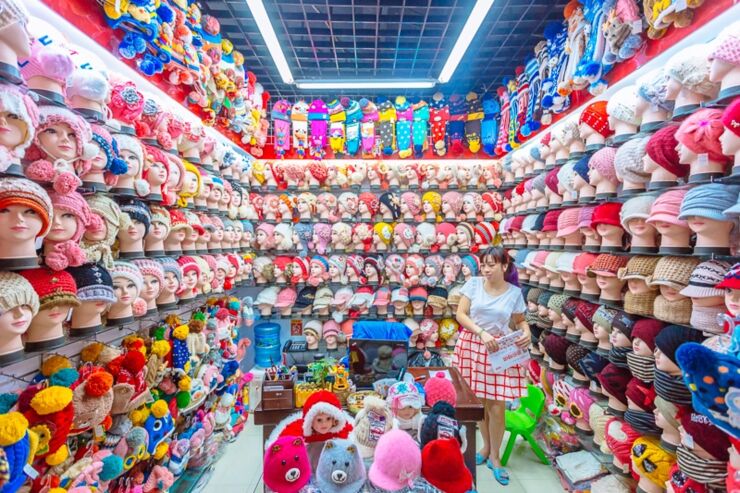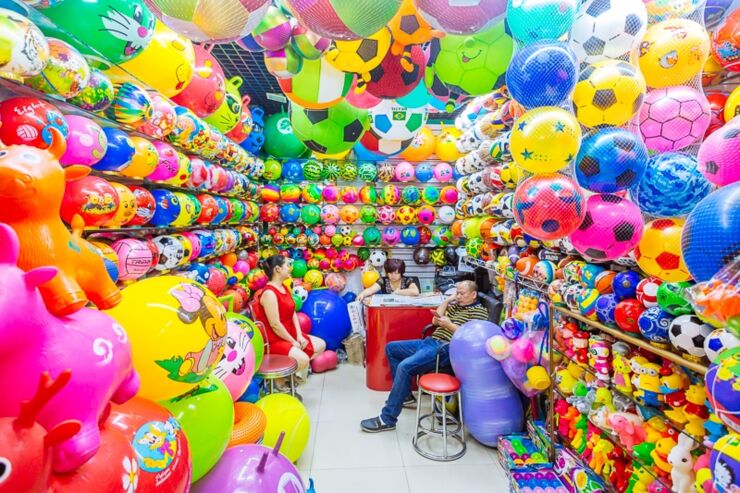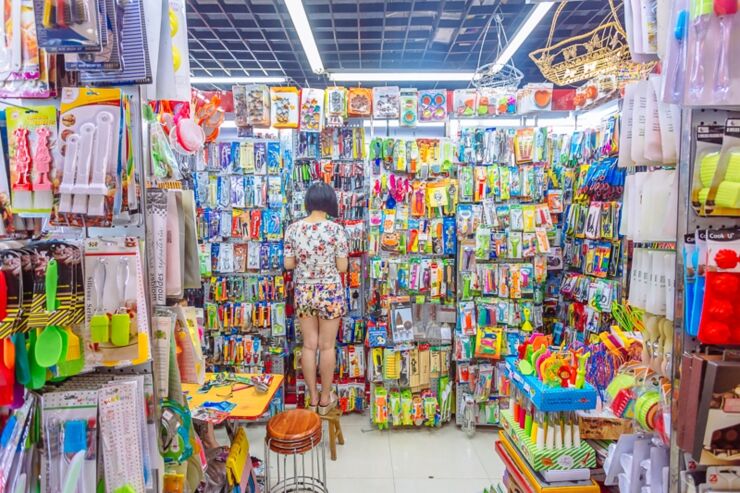 h/t CNN
Photos: Richard John Seymour