Rihanna's Bubblegum Pink Pixie
Here's Rihanna, hanging out courtside with BFF Melissa Forde at the Clippers NBA playoff game at the Staples Center in LA. RiRi is matching her pink wig to her pink Givenchy Lucrezia Bag, which begs the question, which came first? The bag or the wig?
It's a real chicken/egg conundrum for our times. You can find Rihanna's napa leather Givenchy duffel bag in a bright green hue for $ 1,965 at Barneys.
When we're mentally ranking the celebs who are consistently carrying amazing designer bags or wearing amazing designer shoes (which we do often, in this game), Rihanna is always at the top of both lists.
Her sprawling stash of designer wares can really only be rivaled by the likes of Kim Kardashian or Reese Witherspoon.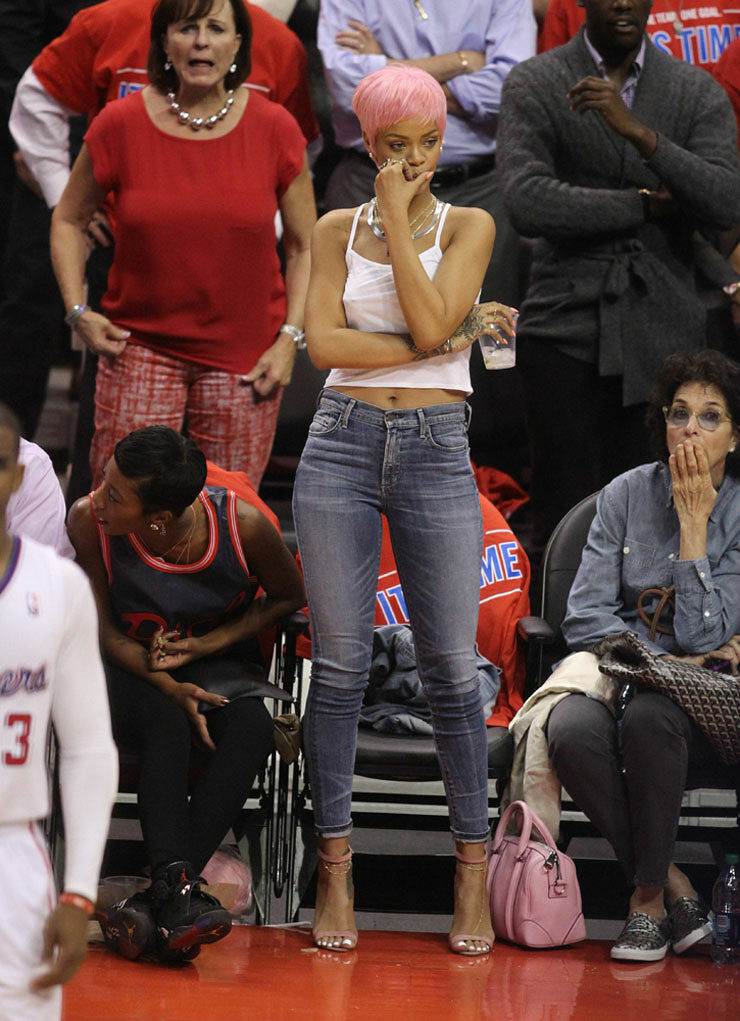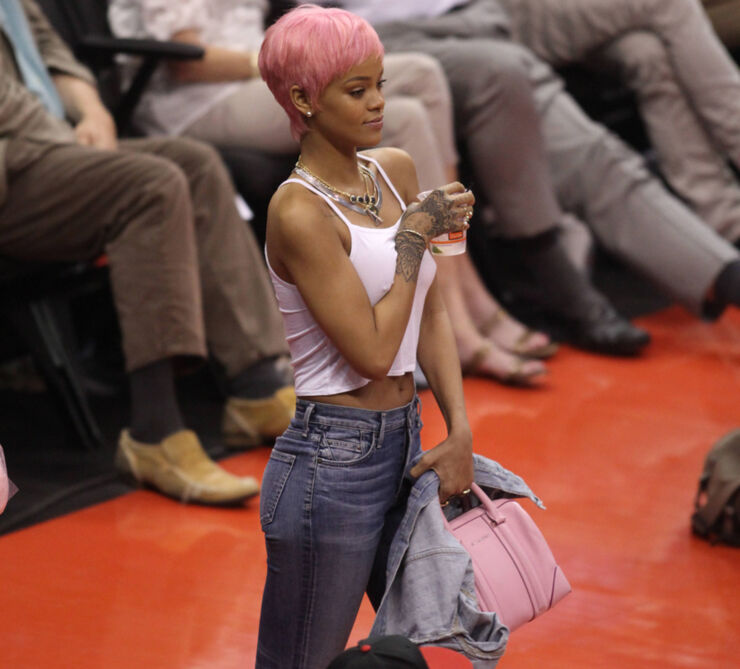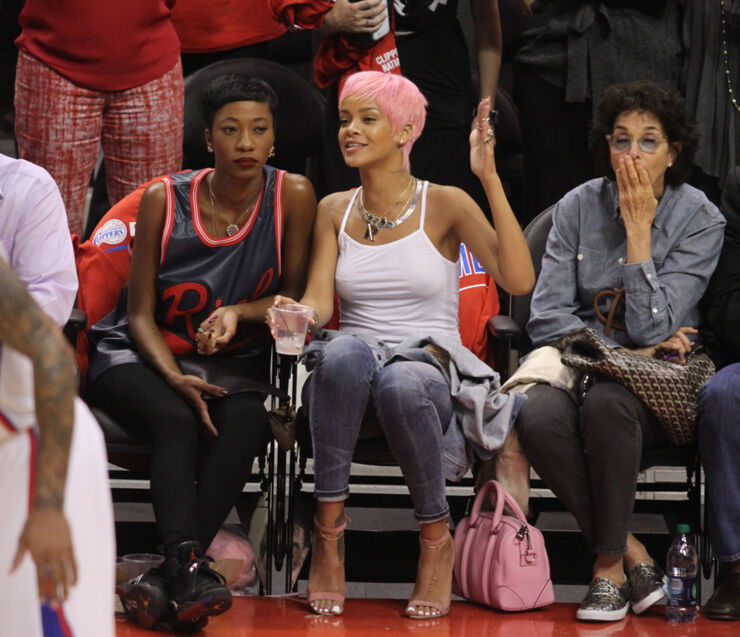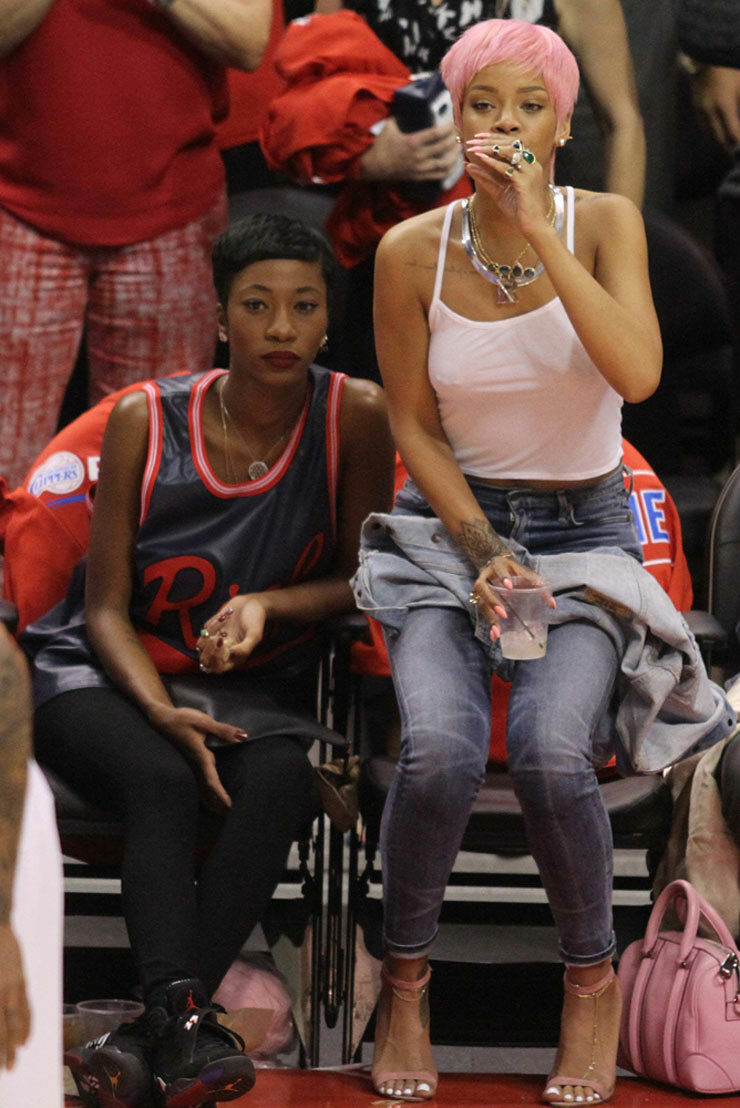 Article courtesy of purseblog.com