SPD Baby Delivery Service - Seattle Police Officers Stop Couple For Speeding & End Up Delivering Baby
When you get pulled over by the police, you usually drive away with a speeding fine or a stern warning. This couple however ended up with a newborn baby and the police with a new life-saving job role.
It all started when Seattle cops noticed a car speeding along and jumping red lights, so of course they flagged the driver down and got him to pull over. Nothing unusual so far.
But when they did the driver leapt out and told them his wife was in labor. One of the police officers called for an ambulance but before it could get there, the baby arrived. I guess when you have to come out then not even the police can stop you from making an appearance into the world.
It was then noticed that the baby was struggling for breath, so one of the cops, with the mother's help, cleared the baby's airwaves. It's certainly a dramatic, and memorable, way to get thrown into existence—it was all captured on the dashcam of a police car.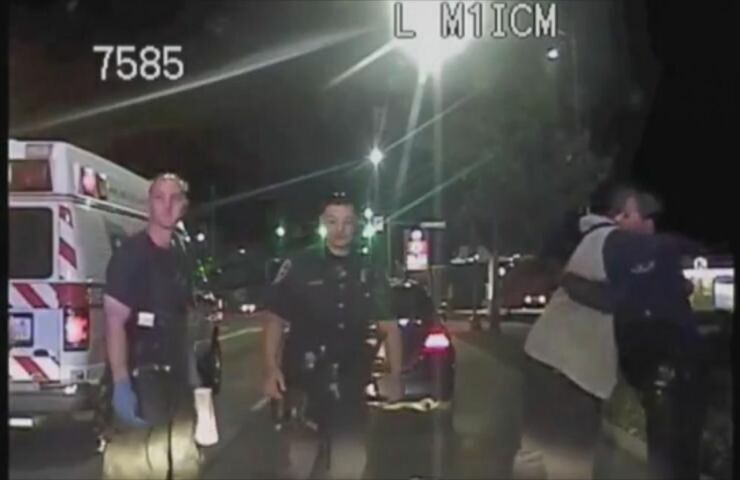 Once the ambulance finally arrived it took the mom and baby to a local hospital. They're both doing well and to show their gratitude to the officers, the couple sent the SPD the following thank you:
On August 16th at 3:34 am my wife and I were pulled over by Officer Anthony Reynolds. I had been speeding because my wife was in labor. Afraid the baby wouldn't wait, I jumped out of the car and approached the police vehicle to alert Officer Reynolds of the situation. He instantly was willing to help us. He made sure my wife was okay and then called for an ambulance. Shortly after that my daughter was born in our car. Officer Reynolds was able to remove the body fluid out of my daughter's mouth to start her breathing. I was surprised and deeply touched by the compassion of Officer Reynolds. He stayed with us during the entire time and went above and beyond to ensure the safety of my wife and newborn child. Our baby is very healthy and arrived in the hospital in stable condition. All of my family and friends would like to thank the Seattle Police Department for their strong code of ethics. You have helped deliver a precious gift and we are so grateful.

I wanted to thank SPD for all their support.