You Talking To Me? Martin Scorsese And The Art Of Silence
There's no doubting Scorsese's a cinematic genius—well, you could doubt him, but then I will fight you! Or you'd have to be Pauline Kael, who earned her director-dissing chops by becoming one of the greatest film critics ever, even if you don't agree with her. Anyway, someone who appreciates Scorsese's film techniques is Tony Zhou whose video series Every Frame a Painting turns its lens to the Italian-American and the use of silence in his movies.
As Zhou notes, Scorsese is famous for his soundtracks and punctuating a scene perfectly with a contemporaneous, era-defining pop hit. But what's just as powerful in his movies is the use of silence and in Martin Scorsese - The Art of Silence Zhou gives a great analysis of how the director uses it to create tension and impact and to draw you deeper into the narrative. Do yourself a favor and have a watch.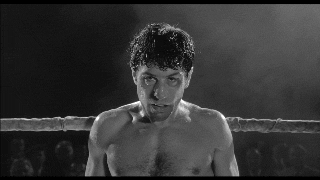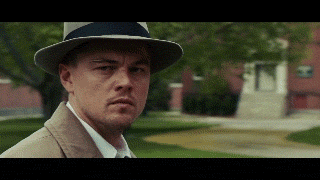 GIFs via
You may remember Zhou from his previous video on Edgar Wright and visual comedy. And just like that video this one's equally educational and entertaining. Just don't use the word "edutainment." Please, just don't or I'll consider you a schmuck-on-wheels.