These Wedding Fails Prove That The Biggest Day Of Your Life Can Be A Disaster For Some
Wedding Fails are not something you ever want to hear about when you get married. Your wedding day is meant to be one of the biggest and best days of your life. And chances are, it is/was/will be. But sometimes, alas, as with all big life events, things can suddenly go wrong. Terribly wrong. And what's worse, sometimes those things that go wrong are caught on camera and end up in one of those hilarious Wedding Fails compilations.
Like the one above funnily enough..
But hey, at least it's something different to the standard wedding photo album—"My wedding day was such a disaster it ended up in a fail compilation." is a great conversation starter. Actually, not really, eh?
From cakes hitting toppling over, to brides and grooms toppling over, to wedding photographers catching fire—all and every type of wedding fail appears to be covered here in FailArmy's Wedding Fails Video.
But for any of us nearing the big day you'll be secretly hoping and praying that it will go without a hitch. But alas it will be out of your control, especially if the god of fail decides to gate-crash your wedding.
How to Avoid Wedding Fails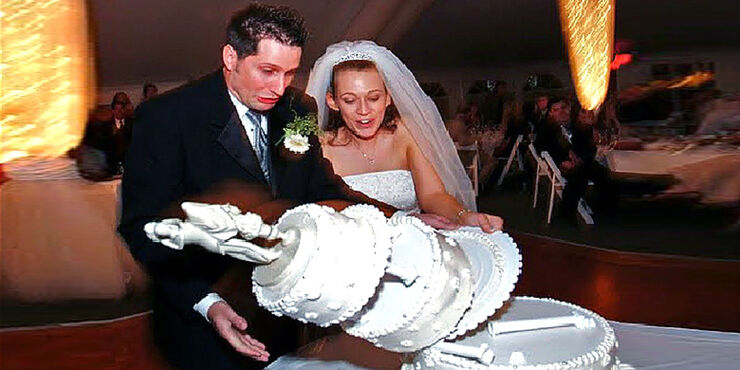 Wedding Fails image via Twitter
Some of the YouTube comments offered some handy wise words and practical advice on behavior like "Why the f#ck do people do back flips on weddings? totally unnecessary" to tips on wedding location "The Lesson Here: Do NOT have a wedding next to a large body of water!" and some handy guidelines "1: Don't dance - 2: Don't stand near water - 3: Don't have a huge cake"
So if your big day didn't go exactly as planned, take some solace that it didn't end up here, with the internet laughing at you. But who knows, it might be on the next one we do.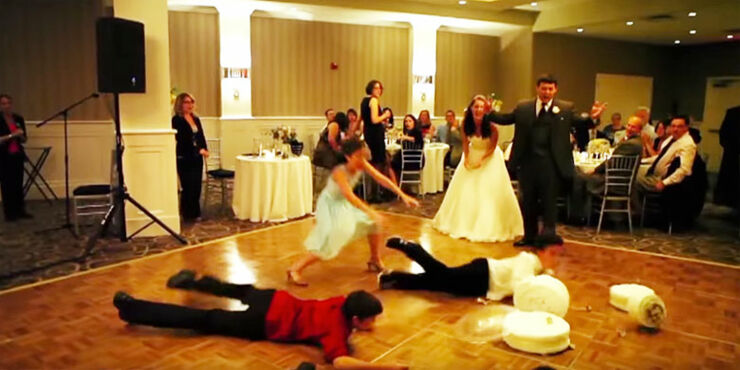 Wedding Fails image via Youtube