Comedian Jim Jefferies Offers His No Holds Barred Thoughts On Gun Control On Netflix
Australian comedian Jim Jefferies isn't afraid to rattle a few cages because, you know, that's what comedians like to do. In this video he gives his thoughts on the touchy issue of gun control in America.
Speaking about subjects like the Sandy Hook massacre he makes his opinions on guns pretty clear— namely, he doesn't think gun ownership is a great idea. The clip is taken from his new standup show called Jim Jefferies - Bare, recently released on Netflix.
If you've got strong feelings on the 2nd Amendment either way (and who hasn't?), then you need to watch this. And for all the gun owners that this segment will no doubt offend, Jefferies recently posted the following to his Facebook page.
Over the course of my 14 career I have many different opinions on stage which I believe in varying degrees. But always a... (Jim Jefferies)
And just to clarify, by "nut jobs" he probably means people like this guy: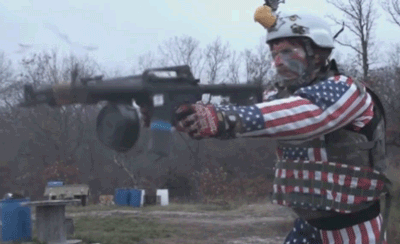 Watch part two of the gun control stand up routine below.