This 'Dead Girlfriend Prank' Takes Things Way Past 'Extreme' Into Uncharted New Levels
There's pranking and then there's taking things to extreme levels like a Dead girlfriend Prank, but that seems to be the nature of internet pranks these days. You just need to get more and more outrageous as the ante is constantly upped. But seriously people? Pranking your better half into thinking that you have been brutally killed.
That's going way beyond extreme.
Youtube couple De'arra and Ken have a habit of pranking each other for a while now on camera which has earned them over 2 million subscribers. But just how far can things can go from here though?
De'arra (the girlfriend) explains the idea behind her latest evil Dead Girlfriend Prank, 'we've been having these type of issues with people breaking into other people's cars around here, but maybe that will give him [Ken, the boyfriend] some type of idea that something is suspect and he'll kind of get in edge.'
Well, by the looks of the Dead Girlfriend Prank video above, pretty far, as De'arra took it to (and way past) the next level into the extreme when decided to prank Ken and fake her own death, pretending that she's been brutally murdered in the couple's home. She goes to a LOT of trouble to do it too so she can pull this off.
Pulling A Dead Girlfriend Prank On Your Boyfriend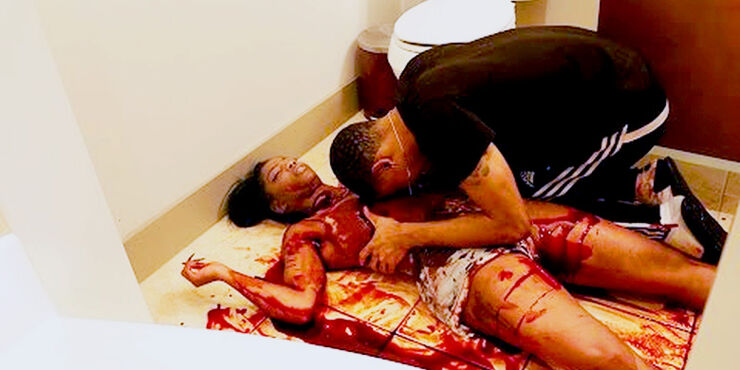 From giving herself a false stabbing wound in her chest, lying down in a pool of (fake) blood and covering their apartment in even more fake blood, like she's been dragged through the hallway before being stabbed by some intruder. It looks like a set from some horror movie. And then, her boyfriend gets home and the, um, fun begins.
To be fair he freaks out far less than you might think, and to her credit the girlfriend doesn't leave it too long before laughing and so indicating that, yes, she is in fact alive under all that red.
Ken is obviously relieved but tells her right away: 'That's not f*****g funny, babe.' The video ends with De'arra victorious and alive after Ken tells her: 'I f*****g hate you.' And that ladies and gents is the sign of true love.
Setting Up The Extreme Dead Girlfriend Prank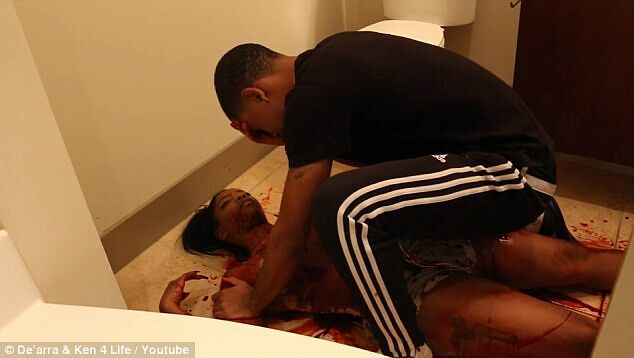 Lots of blood and looking like you are dead obviously helps with a dead girlfriend prank.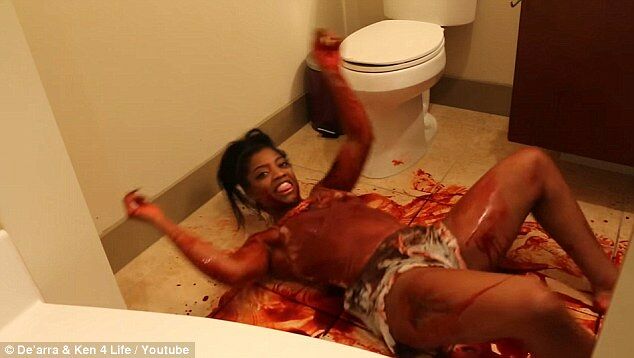 You have to wonder who's going to clean up the mess?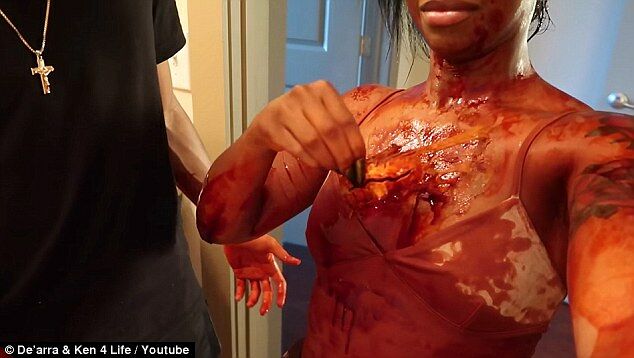 Some convincing slash and stab marls are key to pulling off a Dead Girlfriend Prank.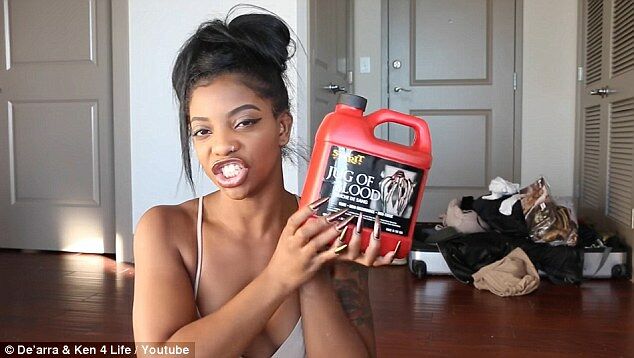 A good dead girlfriend prank needs blood. So you'll need this if you want blood. Lots of blood.
There Are Actually A LOT more Pranks Like This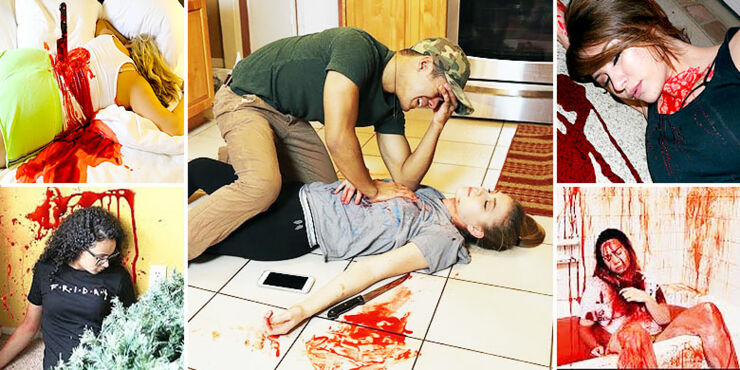 Strangely enough the whole concept of a Dead Girlfriend Prank is actually not a one-off, a quick look around Youtube reveals that there are quite a lot of evil girlfriends out there who can think of nothing funnier than pretending to their boyfriends that they have been murdered and set up similar pranks. Go figure.
Check out some of the more gruesome and elaborate Dead Girlfriend Pranks below. And be afraid.
When Your Murder Weapon Needs More Blood
When Your Acting Is On A Different Level
When You Make A Big Mess In The Bathroom
He sounds like Justin Bieber "BABY BABY BABY!!"
Good Dead Girlfriend SFX Make-Up Is Essential