Music for Cats—Musician David Teie Is On A Mission To Make The Purrfect Songs For Your Feline
You may think your cat loves your taste in music, because it just sits there and takes it. But one man, musician and cellist David Teie, is on a mission to provide cats with music they actually, scientifically, like.
Teie has recently successfully got funding for a Kickstarter campaign to make an album of music for cats. This isn't just music cats like to listen to while out jogging. This music has been scientifically proven to enrich cats' lives, according to Teie anyway.
Teie looked into the theory of what music mammals appreciate and found that most species are responsive to the sounds they hear in their early development. From this he created music tailored specifically for cats using sounds heard just after they're born, like bird's chirping, sucking of a teat, or their mother's purr.
"I incorporated those sounds and their natural vocalizations into music and matched it to the frequency range they use to communicate." Teie explains on the Kickstarter page. "The reason harp plays notes play in rapid succession (23 per second!) is because that's the precise rate of a cat's purr."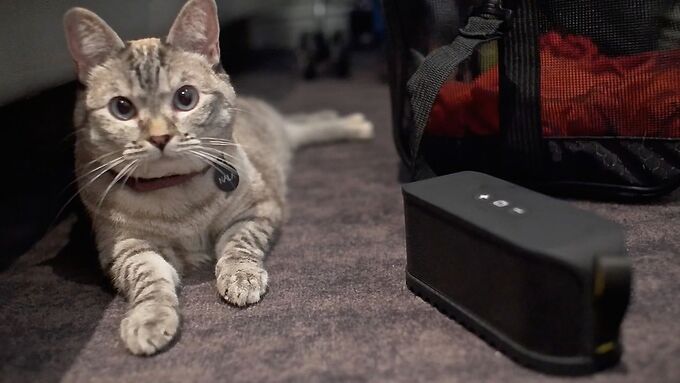 Teie now has funding to make a whole album and you can pre-order it over on his site, and you can listen to what the music sounds like in the video above—it's not too bad really. Quite soothing.
If you're wondering whether it works on cats, Teie has already tested it on kittahs at the Meow parlour in Manhattan, and also some internet-famous cats like Cole and Marmalade.
Check out their reactions in the video below. Are you feline it?